A worker's long walk to life of dignity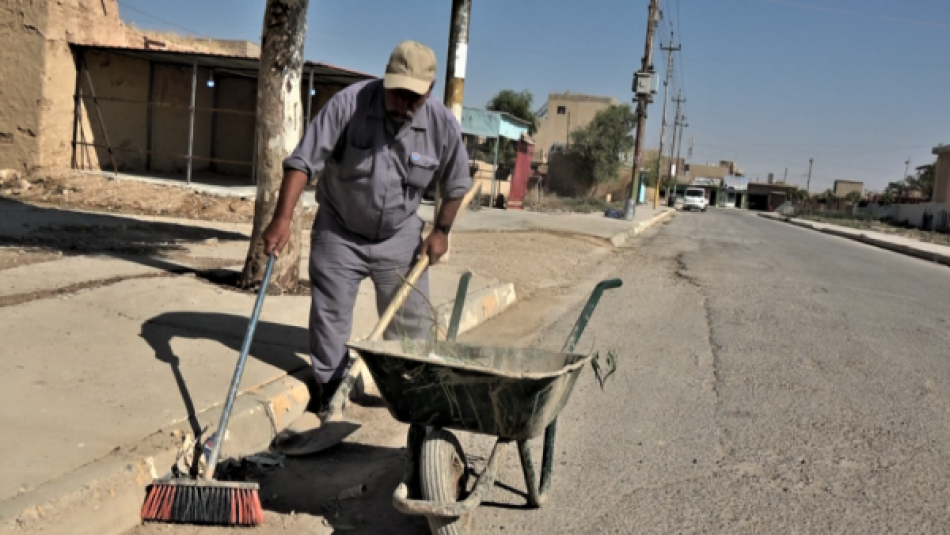 My name is Hassan Hajo. I'm a municipal worker and I live in Mount Shingal IDP camp. I travel 300 kilometers every day to reach my workplace in Khanasur.
Before the Islamic State (IS) group attacked Shingal in 2014, I used to work at Shingal municipality. Since then, I have been living with my family under a tent on Mount Shingal.
I am the family's only breadwinner. I get a monthly payment of 250,000 IQD (about US$ 200) which barely covers our basic needs. I feel disappointed because I can't ensure a proper life for my children despite all what they had been through.
Nevertheless, I haven't yet lost hope that one day everything returns to normal and my children would overcome these hard times and join school to achieve a better and brighter future.