Om Hadil: A woman who beat all the odds to survive and support her family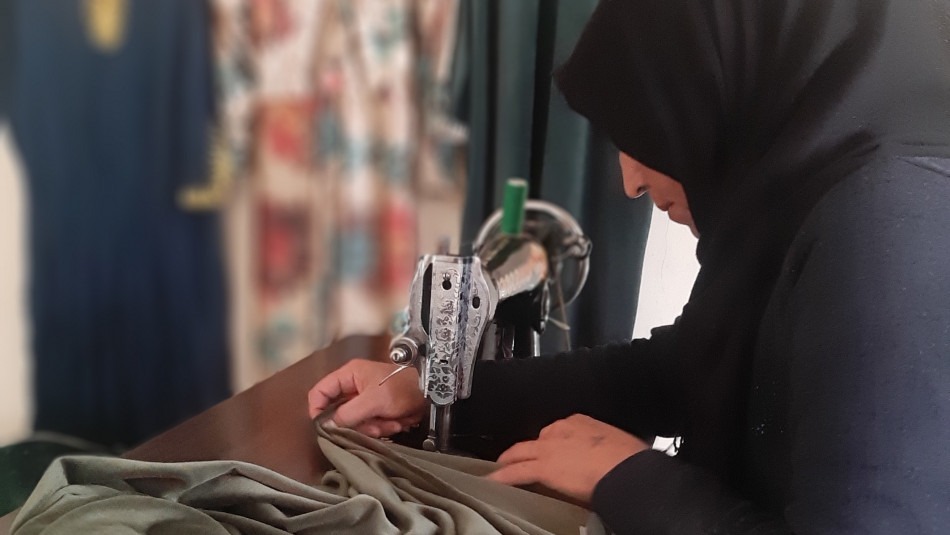 Displacement turned Om Hadil's life upside down. She had to struggle to make a living and support her family, and at the same time carrying the burden of raising her four children: a son and three daughters.
After the arrival of the Islamic State group In 2014, Om Hadil, 43, and her husband, a military retiree along with their children were forced to flee their home in southwestern Kirkuk's Hawija district towards al-Zab area where they stayed for two years before seeking refuge in Kirkuk city.
"We couldn't make a living there; therefore, we decided to settle in Laylan camp, and depend on aid supplies of humanitarian organizations," she said.
The suffering of Om hadil's family did not stop there. The camp where they were housed was shut down by the government. Eventually they rented an apartment in Kirkuk, paying 115,000 IQD (approximately US$ 100) a month.
One day she heard from one of her neighbors that a humanitarian organization was running tailoring skills course.
Om Hadil seized the opportunity to learn the basic skills of tailoring. At the end of the course, she was offered a piece of fabric. She used her neighbor's sewing machine to produce an item of clothing, which was surprisingly impressive.
This was a turning point in her life. She soon became a famous tailor in the neighborhood.
Om Hadil's business was growing day after day. Now, she is able to provide a proper life for her family. She wants to expand her business and use her talent to run her own training courses.
"Exploit your talents; never give up, and try to change your life for the better," this was Om Hadil's message to all women.