Renas, an IDP student, affords his family expenses from a grocery store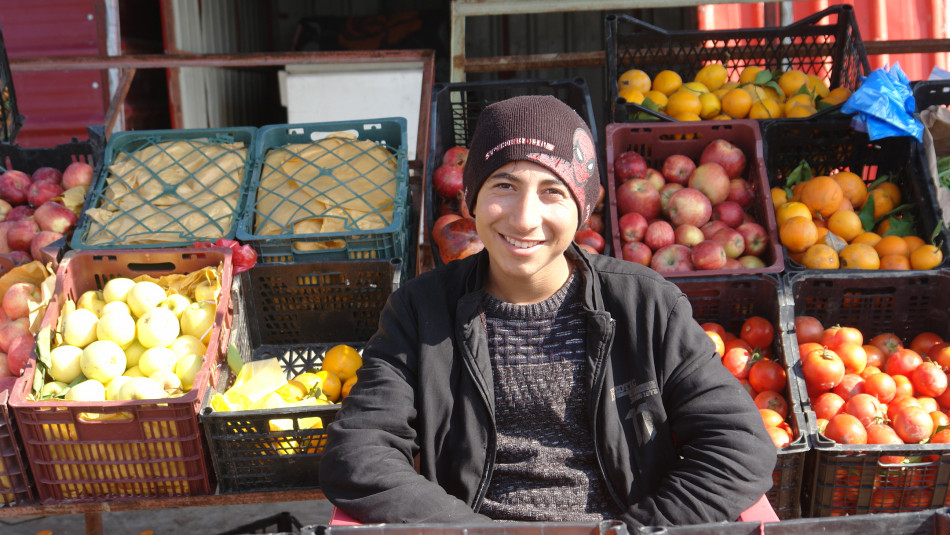 I have been displaced for five years, it has been a difficult life, but I have survived. I, as the oldest son, am responsible to earn the living expenses of my family even though I am a student.
My name is Renas Ilyas. I am 17 years old. My family consists of eight members, my mom and my father, three sisters and two brothers. I am the oldest child.
My father is alive but is old and sick. He cannot work. As a result, I had to open a grocery store in the camp. Daily I come to the shop very early in the morning to evening. I sell around 80 to 100 thousand Iraqi Dinars. Approximately, 30 thousand IQD ($25) is my daily income.
I am a 10th grade scientific student. I become exhausted during exam period, but I cannot take a break. The store is the source of my family income. During the midterm and other holidays, I still work.
My brothers are six and seven grade students. Their class schedules are opposite to mine. They come to the store while I am at school.
Although my life is challenging and I cannot devote myself to my studies, my hope and dream are to become the top student in my school and achieve a high grade from high school so that I will choose the major I like and pursue my studies.