Hoshiar uses a cave for growing mushrooms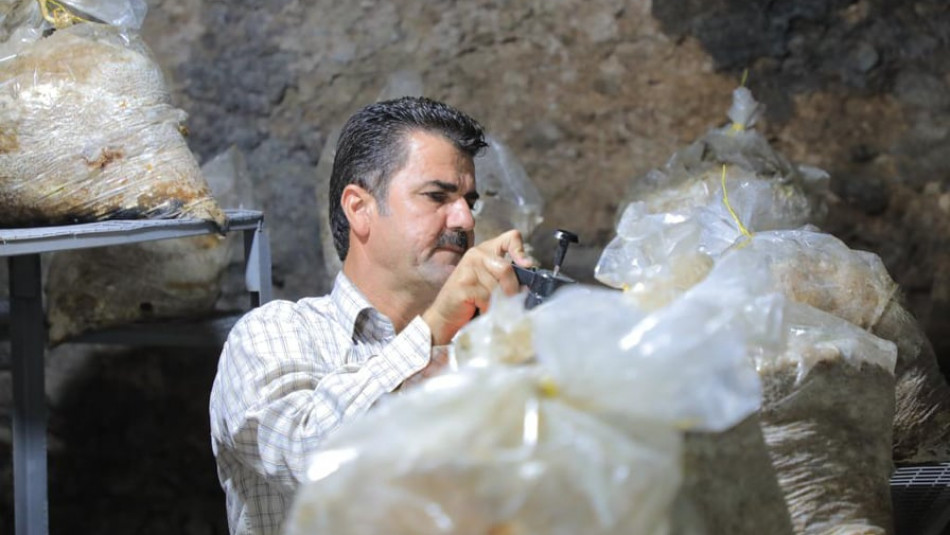 My name is Hoshiar Mirza, I am 44 years old, and as the first I have managed to produce mushrooms in a cave in Dohuk province.
I live in Sharia settlement. I am married and have seven children. I started producing mushrooms in a cave in February and have so far sold more than 120 kilograms.
I sold the mushroom at prices ranging from 2,000 to 4,000 Dinars per kilogram.
The cave in which I produce mushrooms is 2 km from the Sharia settlement. It is 10 meters long and 8 meters wide.
I participated in a ten-day course on setting up a small business, which was provided by an Italian organization, which also provided the requirements for my project.
Caves are very suitable for mushroom production, because the temperature inside the caves is below 30 ° C, which helps the mushrooms grow quickly.
I now get requests for my mushroom produce from many places, as people like it. So, I am planning to expand the project.