Adil, Kirkuk's oldest watchmaker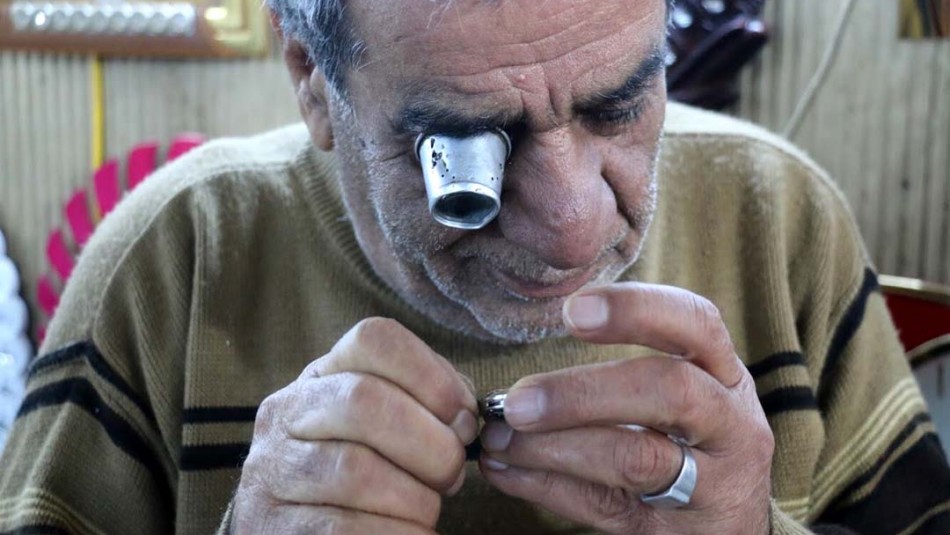 My name is Adil Osman; I'm 62 years old. People here call me Adil, the watchmaker.
I own a small shop near the then building of Hamra cinema.
I have been into this craft since I was 10. First I was an apprentice of Abdulla the watchmaker. I learned a lot from him. I have been practicing this craft for the past 52 years.
My passion for this job was the main reason which kept me in the business. I have taught this skill to my children. I want it to keep running in my family since it has become a source of living for us.
Although I have spent my entire life repairing watches, I never wear one, but sometimes I try others' watches on my hand.
In the old days, only the elderly, particularly those who were rich, wore watches because they were expensive
There were nearly 14 watchmakers in Kirkuk whom I knew, they had all passed away.