Ayad: the brave breadwinner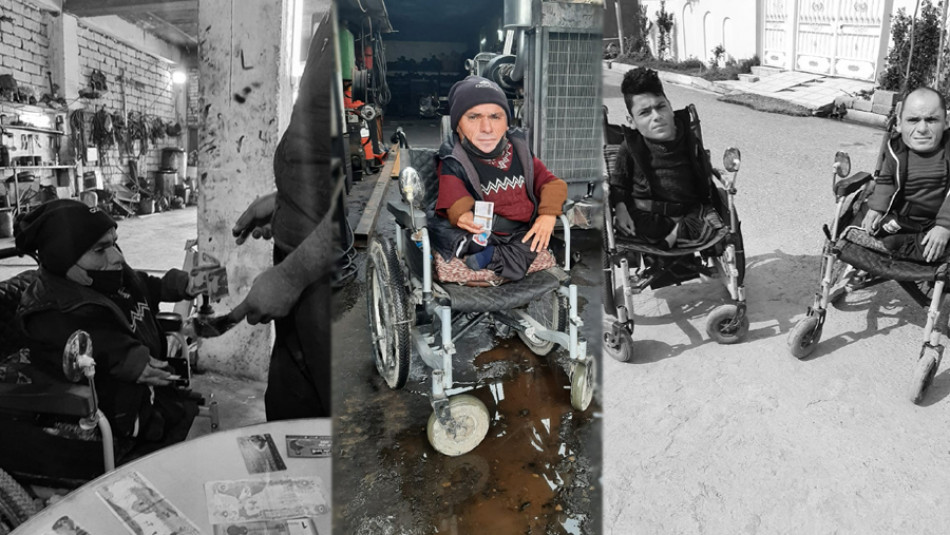 Despite the tough living conditions of life in displacement, I have never let my family down and resumed my daily work of selling mobile recharge cards.
This is Ayad Hassan Ali, 40, disabled from Shingal, hometown of Ezidi ethno-religious minority. My brother Hussein and I, both, use wheelchairs.
I am from the Muslim community of Shingal. Seven years ago, following ISIS attacks, we left our village of Qabus to the district of Zakho, Duhok Northenr Province.
I was selling credit recharge in Shingal bazaar so I decided to make our living through the same work in Zakho. Usually I go from 9 am to 3 pm and make 20-30Iraqi Dinars IQD ($13.5 to 20). From each card I make 500 IQD (33 cents).
I have to make the living for my family: my parents, 2 sisters & 2 brothers as none of them can work. Any day I can't go to work, will be difficult for us.
Someone as a charity bought the wheelchair for me and my brother. My brother Hussein also used to sell mobile cards but now he is not doing well and can't work anymore.
We did not go to camp so we rent a house in Zakho. People help us a lot but so far no organization contacted us or gave a hand.  I cannot stop working, whether it is cold or hot, I am on the streets so a monthly salary might make our life better.