Basement turned into antique house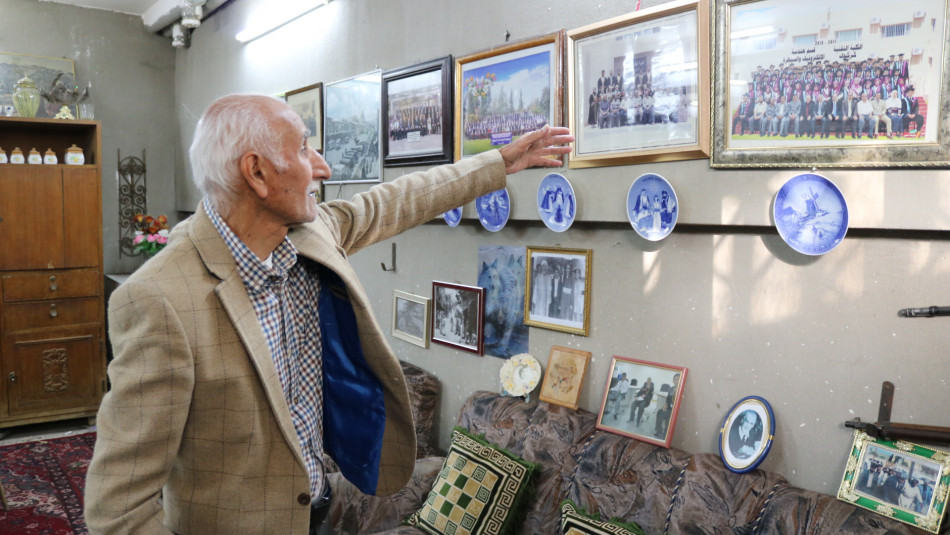 This is Burhan Abdulrahman, 74. I have turned the basement of my house in Imam Qasim neighborhood of Kirkuk into a museum to embrace Kurdish antiques and heritage named (Kurdish Heritage Exhibition).
This is the outcome of 200 years of my family. My parents collected and preserved it and I am taking care of it over the last fifty years.
We have many old pieces like photos of Kurdish figures, some governors of Kirkuk, old and antique pieces like dagger, paper notes and coins, clocks and watches and household made of cupper like pot, saucer and spoons. We have also some attire and ornamented carpets.
In my free time, I come down to clean the collection and spend some time among these pieces.
Under Ba'ath party reign, I was obliged to hide some of these pieces in the yard of our house in order to keep it safe. Unfortunately, ahead of Kirkuk liberation in 2003, I had to waste some of it in order to avoid capture by the authorities.
For me, here is the nicest and most important place. I hope my sons keep the history of my family and Kurdish folk after my departure.