Azad preserves culture, heritage and history of Shingal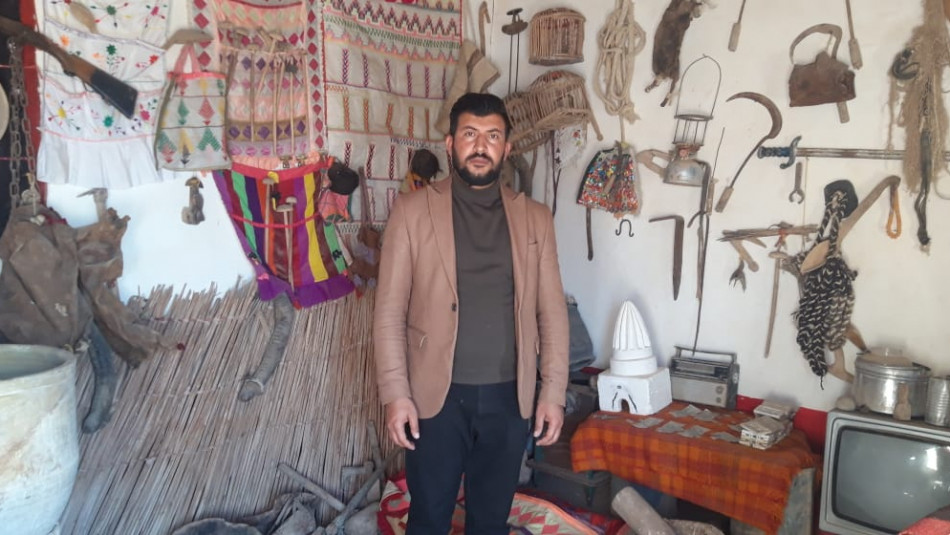 My name is Azad Hussein Khalil, 25, from Uzer village of Giruzer sub-district of Shingal district in Nineveh province.
My hobby is collecting antiques and cultural pieces thus turned a room in my house into a small museum.
Following several years of displacement, I have returned to my hometown in 2018 and commenced my project for gathering old pieces resembling our culture.
Luckiliy, I have managed to collect 250 pieces of Shingal heritage within two years. I am still seeking here and there. I ask everyone to give me a hand in order to keep the culture and history of our town alive.
The pieces I have managed to save range from household, to cultural tools and some other unique pieces.
In terms of profession, as I could not get my high school degree, I quit attending school and now I am in charge of art department in Shingal autonomous administration. I do write poems as well.
The key challenge to my interest is lack of proper space and I need a larger space so I am seeking support either from the government or the organizations to highlight the vibrant heritage of Shingal.