Nazik Barakat: an IDP provides aid and therapy for ISIS survivors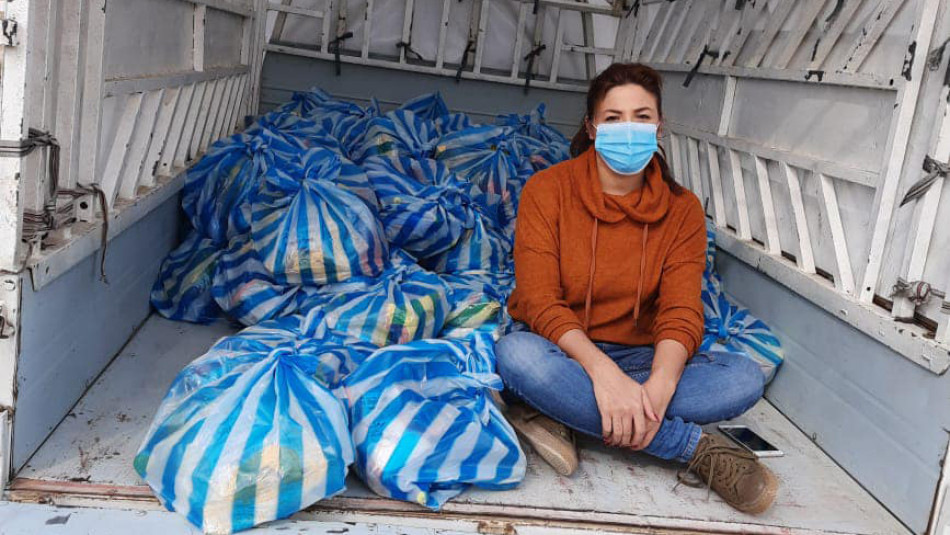 My name is Nazik Barakat. I was born in 1991. Following Daesh (so-called Islamic state ISIS) attacks in 2014 on Shingal district, west of Mosul, we were obliged to flee to Duhok.
In Duhok, I volunteered to work as an activist to give aid to Internally Displaced People IDPs in the camps, in particular to help women whom prefer to do something else beside housekeeping.
My goal was to show women in the proper image for the society and upheld her role in all aspects of life to push communities forward.  
I was collecting donations and charities from donors, wealthy people and NGOs to distribute it as aids to the IDPs in Sharia, Duhok, especially in the national events and celebrations.
My husband and my family all were the main motive for my volunteer work as they always were supportive making it easy for me to overcome the hardships of my work which required lots of travelling away from home.
I am happy that I could prove myself in human aids by promoting cooperation and solidarity among people and convincing them that solving problem of someone unties the nots in your own life.
The Kurdistan Regional Government KRG has appointed me in the beginning of this year as its representative for affairs of ISIS survivors. I proud that I was part of a project provided healthcare and therapy for ISIS women survivors.