Muhsin employs six IDPs in his stores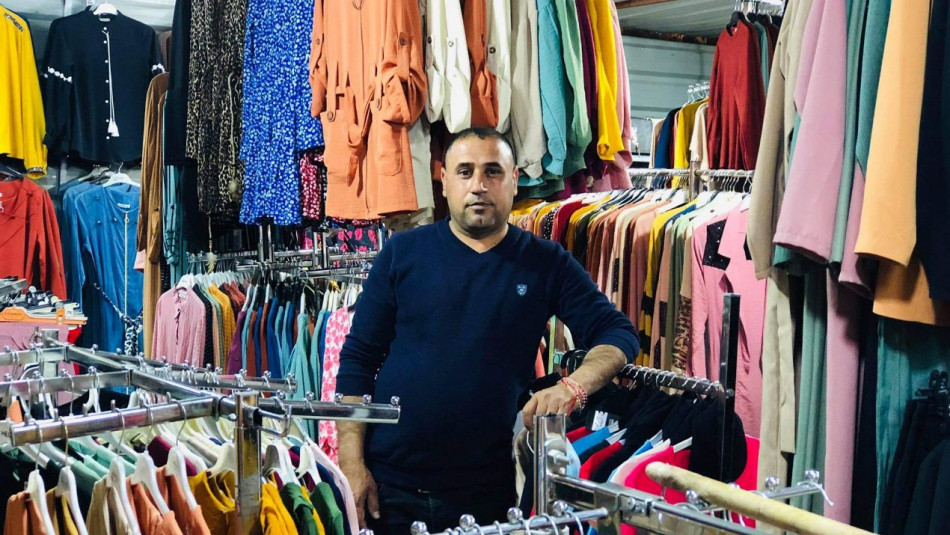 As a start, I had a store for women textile and now I have two stored. I have employed six IDP young men and women from the camp for IDPs where I live for the last years.
My name is Muhsin Rasho Murad, 29, from the village of Borka of Sinuny sub-district of Shingal district, living in the camp of Kabartw of Duhok since 2014.
In 2015, I had one store for women clothes so I hired residents of the camp. Later I developed my business and opened another and job opportunity for 2 other girls from the camp.
Tow points are very important for me: fair price and little profit. Besides the stores should be clean as consent of our customers from the camp is priority for us.
I have studied up to class six. I am father of three kids and we make our living from the income of the stores. We sell for 100-150,000 Iraqi Dinar IQD a day (70-100 USD). During Eid and special events, our sales are better.
My stores are well known in the camps as people like it and I can employ six people.