Meriwan's scissor cuts hair of laborers to grow their hopes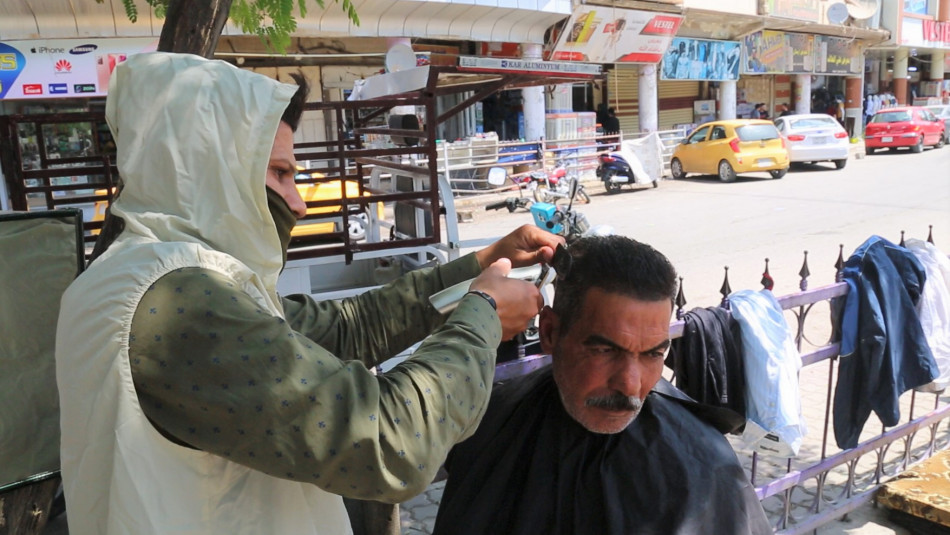 Here, only poor people come for haircuts and beard styling. For some, its free and for others they pay what they can.
My name is Meriwan Sa'id, 35, from Kirkuk. It was my hobby from childhood to offe free haircuts for people in need and the laborers. Six years ago, my dream came true. Everyday I go to laborer square in Ahmad Agha street downtown in Kirkuk.
 I charge only 500-1,000IQD (30-70 cents) for a haircut. For some, its free because my customers are impoverished people.
My customers are not only daily-hired construction laborers. Others are sick people and homeless whom spend day and night on the streets including psychopaths.
I am single, working as a barber for ten years. I am from Rahimawa neighborhood. Earlier, I had a barber shop at Doctor's street but I shut my shop there.
My current place is under a barber seat under a tree in the laborer square. All I need is a scissor, mirror and clipper.