Gawry's Beauty salon: a hope for IDP girls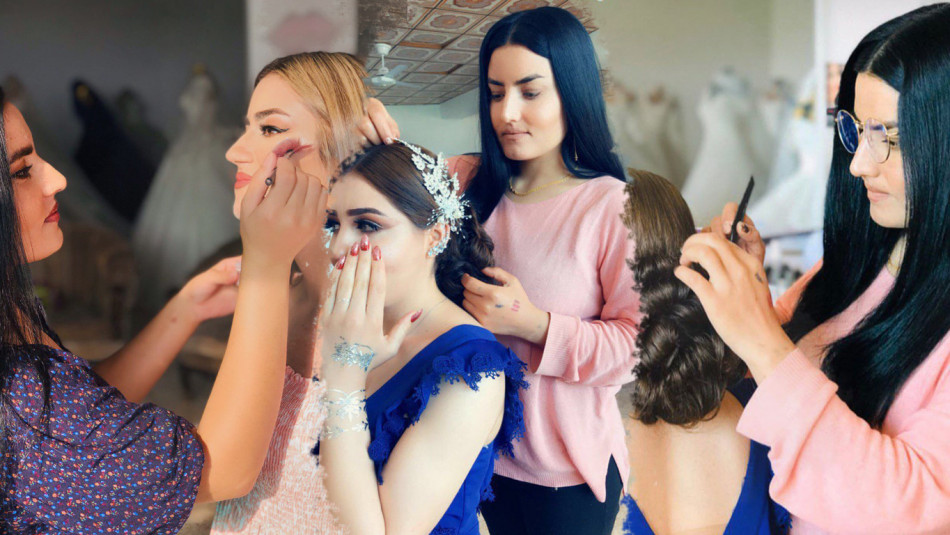 Daesh has set fire to my beauty salon in Shingal (Sinjar) but I did not give up and I resumed my career. Now I do hairstyling and make up for the girls of my camp.
My name is Gawry Rasho Hassan, 25, from the village of Dw Gry in Shingal, and now I live in the village of Bajedkandal of Zakho district of Duhok.
Following the attacks of Daesh militants whom burnt my beauty salon, I have opened a beauty salon in 2015 near the IPD camp. They caused me an 8,000 dollar loss.
I gave up school in class 9 because I was interested in running a beauty salon.
I have a nine-year experience in hairstyling make up. I do serve my customers with my three girl assistants. Most of the girls in the camp come to us. We do give a hand to the impoverished. Up to day, we have made bridal preparations for 60 brides.   
I have got married last year and my husband is of great help for me.
My salon is my life and source of our income. Money is not all I want; most important point for me is to make my customers happy by offering modern hair styles and make up. We make them look so pretty so that they feel proud and confident.