Basim Hanna keeps the time running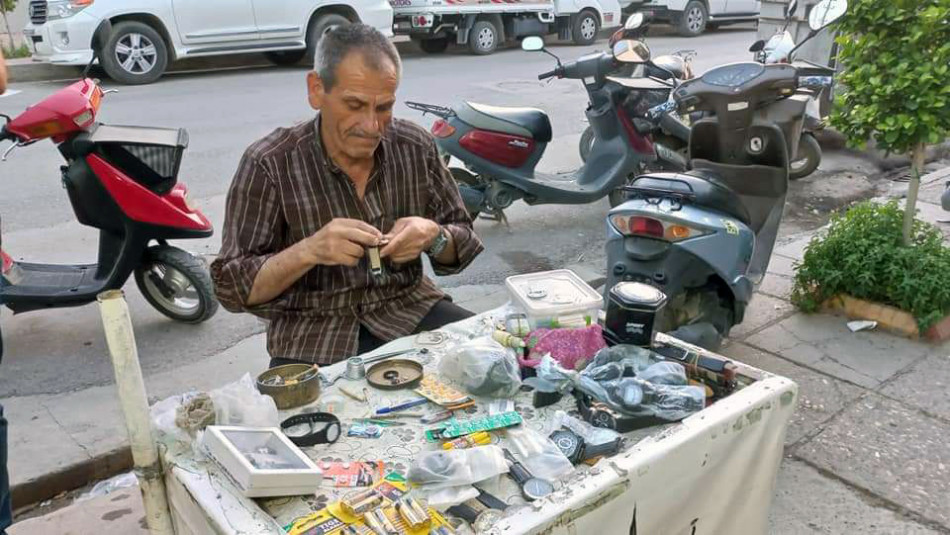 I am repairing watches for the last 27 years and never left one watch to stop ticking.
My name is Basim Elias Hanna, 55, from the town of Qaraqush in Nineveh. I was injured during Iraq-Iran war in the 1980s and I am paralyzed since then.
I started watch repair when I was 28 which has become not only a source of my income but also a hobby.
I work 5-10 hours a day and can repair all types of watches. It's not a difficult job but it requires patience and experience.
For repairing a watch, I charge 2-5 thousand Iraqi Dinars.
I got married very late and have four kids and I am the only breadwinner for the family. I am entitled also to a small monthly salary of social care.
In 2014, we were displaced to Ainkawa in Erbil yet fortunately in 2017 we are back to our hometown and still repairing watches.