Asil al-Yasiri: Not only men can run restaurants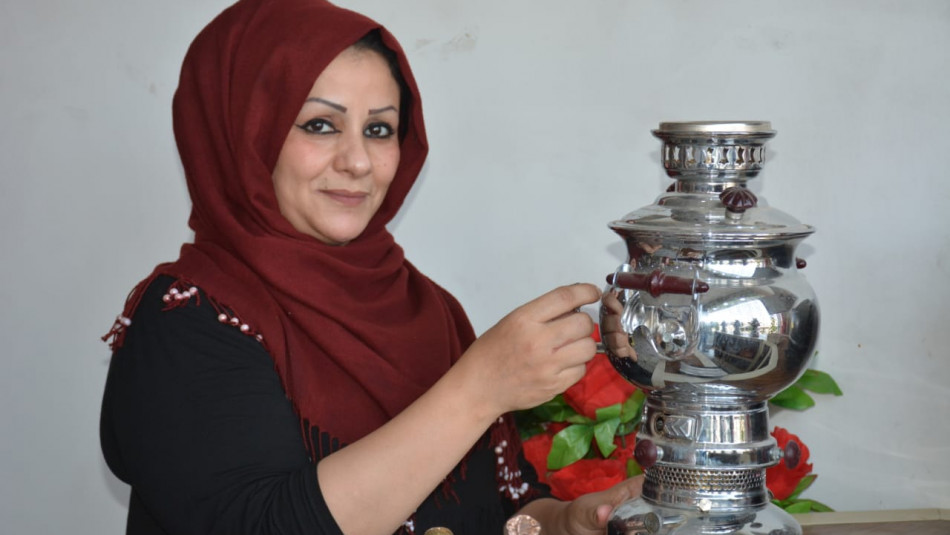 As a civic activist in Kirkuk, I have noticed that most of Kirkuki women make good food and pastry so I decided to launch a restaurant and hired only women, opposite to ordinary restaurants run by men.
My name is Asil al-Yassiri, 44, got a degree in administration and economy. I wanted t generate job opportunity for women passing through a difficult financial economic conditions like widows and separated women whom have no breadwinner.
The people around me were very supportive which is a big motive for all women to join private sector business.
Now I have hired per daily payment five women whom do their utmost prepare the most delicious plates.
Our beginning was thrilling and we made good customers in a short period of time till Covid-19 pandemic and the Dollar-Dinar exchange rate negatively affected our business.
I am still running (Madhayif Ahlanta, Our Relatives' Guest House) restaurant as a source of income for my staff which mainly depend on the daily income.
I urge all women to stop thinking and go into the challenge of self-employed business passionately in order to face coming tough days courageously.