Hudhaifa sends out positive letters to Moslawis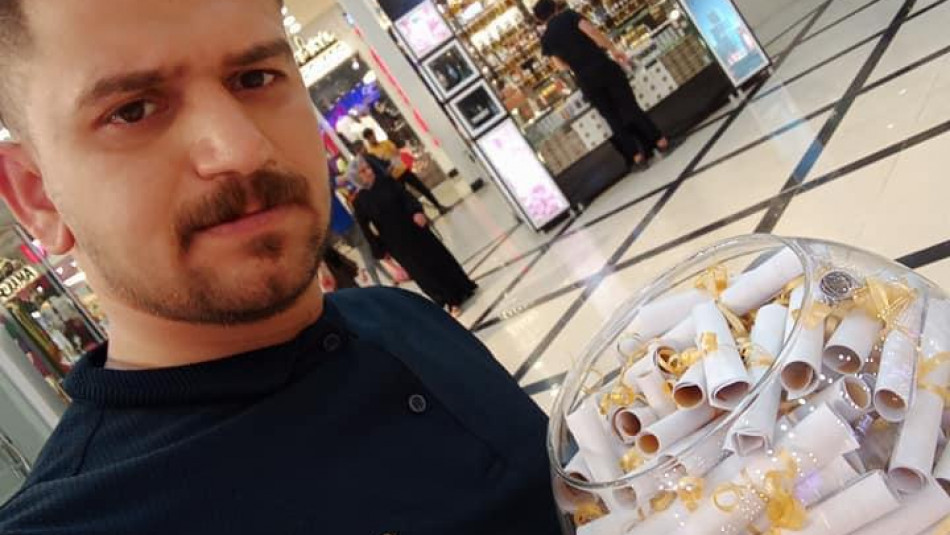 The last years were tough for Mosul, center of Ninewa province, and up to now its residents could not fold that dark page under the reign of Daesh, the so-called Islamic State in Iraq and Syria ISIS.
The destruction to its landmarks which have not been renovated yet has touched the souls of its residents.
This is Hudhaifa Hasso, bachelor degree in sociology. I have circulated over a thousand letter of hope all over Mosul carrying positive messages calling for clinging to their dreams, look for the best, and to disregard messages of desperation and negativity.
The idea looked weird for people in the beginning and thought it is not free of charge but after my introduction about the initiative and reading the letters, they were smiling, a matter made me proud and happy.
Another entitative of mine, was awareness about overspeed in driving though banners illustrating the risk you face once you are driving too fast. I conducted this in a crowded street to highlight its impact on drivers and passer bys.
In Ramadan, April & May 2021, I urged landlords and owners to waive the payment for one month rent for the tenants due to the hard economic conditions under the Covid-19 pandemic.
Such initiatives aim at restoration of positive life in Mosul just like the past days. It's also an experience for me, to apply what I have learned theoretically in sociology in my community.