Mohammed Humam: Ziara rituals unites religions and sects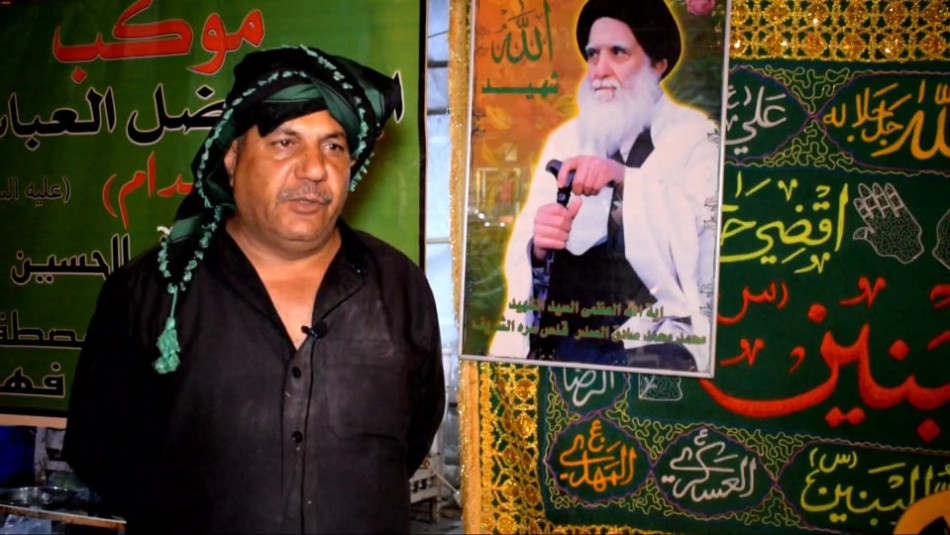 My name is Humam Mohammed al-Mousawi. I prepare my group, in Arabic Mawkib Husseini, every year to serve the pilgrims mourning the death of Imam Hussein, son of Imam Ali and grandson of Prophet Mohammed, in the 7th century.
The Husseini convoy has been resumed after liberation of Mosul in 2017 from Daesh grips, particularly in Ashura, 10th day of mourning and Arabeen, 40th day of mourning.
We offer free food and drinks for the impoverished in the eastern part of Mosul. We prepare soup, stew (Qima Najafiya), cake and tea as well. For this year we have prepared more food as there were more pilgrims.
People of Mosul are very cooperative with the organizers of the convoy, a sign of love and fraternity that unites people of Ninewa province.
I myself fund all the expenses with donations from some people of the towns of Talafar and Bartala.
My convoy is in the interest of all religion and sects as you could see Ezidi, Christian and Sunni Muslim young people participating (in the Shiite Muslim ceremony).