Fatima wants to promote coexistence and spread love through her paintings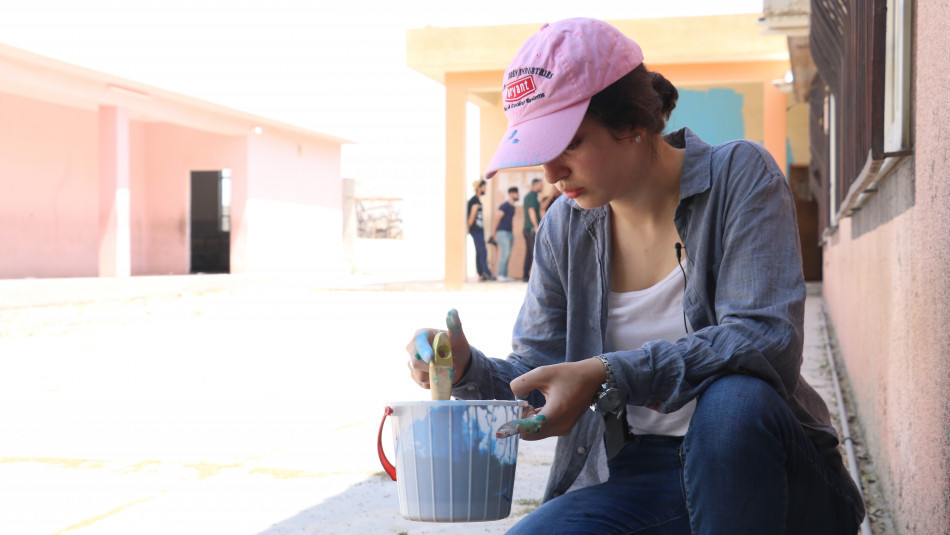 I feel proud and overwhelmed when I walk around Kirkuk and see one of my works on one of the walls of the city.
My name is Fatima Fazil; I am 19. I graduated from the Institute of Fine Arts in Kirkuk. Over the past two years I have participated in several projects with volunteer groups, including painting projects through which I wanted to serve my city.
Currently, I work as part of a volunteer group on drawing murals on the walls of Kirkuk schools. The aim of the project is to encourage children to go to school.
The majority of my works are aimed to promote peaceful coexistence among all the diverse components in Kirkuk.