After suffering loss, Gullala Osman starts over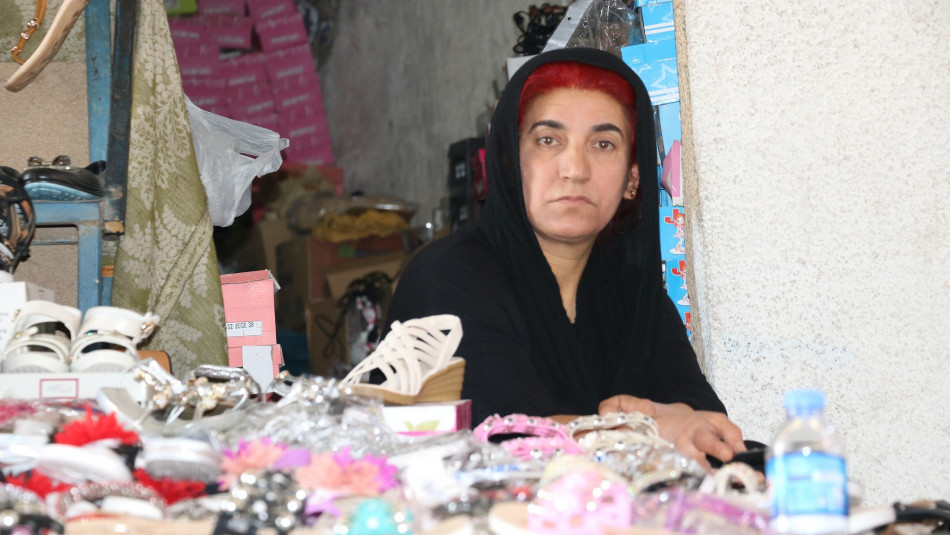 My name is Gullala Osman. I am 46 and I live in Kirkuk. After my husband died in 2004, I had to gather myself and defy the challenges of life to feed and raise my children.
I tried difficult and stressful jobs such as farming, animal husbandry; later I worked as a laborer and a seller.
Thanks to God, my children finished school and I was able to fulfil this responsibility.
Despite all the difficult circumstances and the many obstacles I had faced, I never thought of giving up.
I used to live in Qarahanjir sub-district, but two years ago, I decided to move to Kirkuk where I started a shoe-shop in al-Shorija market.
I urge all those women who lost their husbands not to lose hope and start over.