Following a short discussion with the newsroom of Rudaw TV, part of Rudaw Media Network, for preparing a report about the Popular Mobilization Forces PMF, also known as al-Hashid al-Shaabi, "the idea was accepted and I got prepared for the job."
"Ahead of turning on our camera, I was imprisoned and forced to not talk about PMF if I wanted to work in Ninewa. I was freed from prison, which was full of terrorists and the ISIS militants, on one condition: give up my right of the freedom of streaming as a TV reporter."
On February 19th, Tahsin Qasim, correspondent of Rudaw in Shingal district, home to Ezidi minority in the city of Mosul center of Ninewa province, sent the idea of a VT to his channel and at the same night after being accepted, he had a conversation with one of the commanders of PMF in Shingal on the phone, and got permission for reporting.
The day later, Qasim and his cameraman went to the Village of Sino, 20km eastern of Shingal. At 8:30, he went to the village where a unit of PMF were deployed. 
"The first thing I told my cameraman was not to film until we go to the unit commander and get permission again because we have experienced how the security forces of Nainawa treat journalists."
As they greet, all of Tahsin's and his photographer's plans tun upside down when the commanders of Unit 21 of Hashdi Shaabi in the village tell them "PMF command has decided to arrest you."
"I asked about what we have done to get arrested? They said you have come to report about Hashdi Shaabi and your channel wants to know how we fortify our deployment in Shingal. "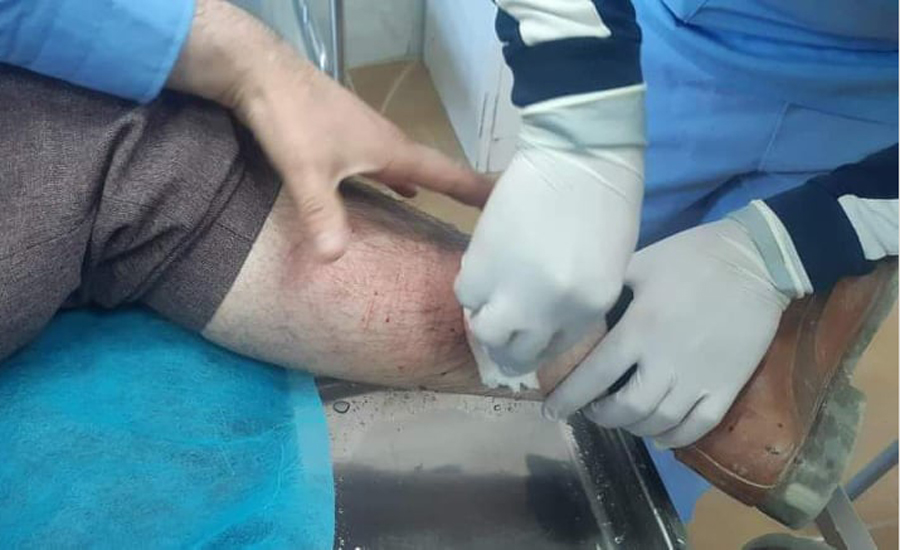 Tahsin lost communication with Rudaw which aired he and his cameraman's arrests and called for immediate release ASAP.
Sino village is 40 km drive to Tallafar.
"Before putting us in jail, the department of investigation of Hashdi Shaabi in Talaafar interrogated us. Then they took us to Said Mukhtar, the chief commander of PMF in town.
There is no discipline in PMF? Why do you talk about us and tell the Peshmerga and other parties about our bases?
"There is no discipline in PMF? Why do you talk about us and tell the Peshmerga and other parties about our bases?" aid Mukhtar angrily questioned us. He went far in frightening us by saying your arrest has been made by Hashdi Shaabi committee and you will be taken to be imprisoned in Najaf."
Najaf is one of the headquarters of the Shiite paramilitary of PMF in the middle of Iraq.
"The accusations were serious and engrossed; we were scared they might hurt us; I tried so hard to explain them that those accusations were not true and we only did our journalistic work, but it was useless."
"Then, at 11:30 my photographer and I were driven to the prison of Hashdi Shaabi forces in Talaafar, the prison was full of terrorists and suspects for affiliation with ISIS."
 According to the annual reports of the 2020 human rights in Iraq by United States US Department of State, Hashdi Shaabi manages secret prisons in many places of Ninewa where "at least 1000 prisoners" are detained for ethnic and baseless accusations".
 "When I went to the prison, I had a feeling that our lives were over and they would kill us; they didn't hurt us, but the image was awful in a way that it was my first time to see an incident like that."
 "Every minute I was thinking about how many more days we would stay here; I was saying that it is almost impossible to get released. They had made the case very big; even they were accusing us of showing their important military bases to the Peshmerga (Kurdish fighters) and the other forces".
 After one hour and a half, a guide in the prison informs Qasim and his photographer that they will be released. The decision was unexpected as the commanders insisted on the serious accusations against Rudaw team.
 "When I came out, I was saying in my heart thank God we escaped the ISIS militants this time, I meant those who were imprisoned by PMF."
Hashdi Shaabi sets two conditions for Qasim and his photographer for releasing them. Neber talk about Hashdi Shaabi now on in any way, and no media covereage in their geographical area.
PMF troops are deployed across Shingal, Talaafar and all over Ninewa and they behave as the main official forces.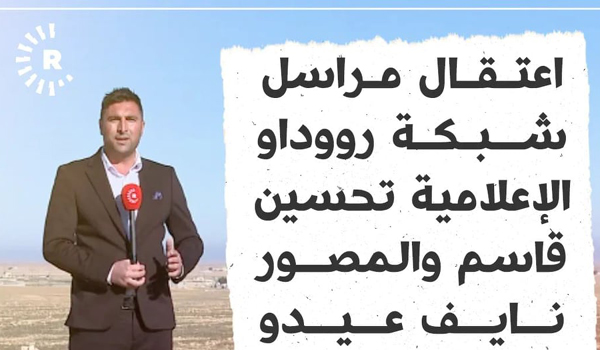 "From that day till now, I have not even covered any story about Hashdi Shaabi; I think that preparing any report about that force will put me into prison again. I could not sue them since it will result in harming ourselves and our job."
"When I came out, I knew that we were freed for the efforts of my channel which contacted commanders of Hashdi Shaabi."
Since then, I could never step into the village and tens of other in Shingal whereabouts.
"We were insulted, beaten, arrested, questioned and detained without filming even one shot."
"Even nowadays, when I do any report, I have the fear of being put into prison again and being arrested by Hashdi Shaabi."