Once the judge ruled out that he is charged of libel and to be detained, Surkew Mohammed, editor-in-chief of peregraf.com, a news website founded in 2017, was arrested.
He faced trial for a report about corruption. His detention led him to raise the question why the judges do not charge journalists per press law?
According to Iraqi Kurdistan press law endorsed by the parliament in 2007, journalists are fined by one up to five million Iraqi Dinars IQD in case proven guilty of defamation.
The law dictates only financial penalty for any wrongdoing related to reporting and there is no reference for arrest and detention while the main concern of the journalists and media staff is why judges charge them per Iraqi penal code?
Some of them believe it has to do with the legal gaps in Iraqi Kurdistan press law of 2007 and the mood of the judges themselves which sends journalist and reporters to prison cells.
Peregraf.com has faced tow legal lawsuits one week of January 2020.
One of the cases was filed by deputy speaker of Iraqi parliament Aram Sheikh Mohammed, a Kurd from Sulaymaniyah representing Gorran (Change) Movement, following a report by Peregraf website that Mohammed has not returned the vehicles to Iraqi parliament when he left office, based on several sources including documents by the secretariat general of Iraqi council of ministers.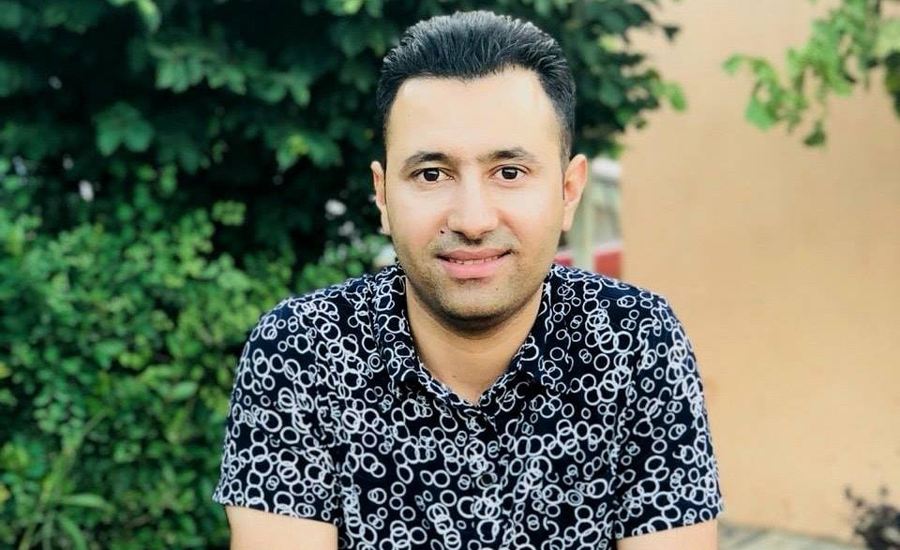 On January 19th 2020, Surkew attends Azmar police station in Sulaymaniyah to be interrogated about both cases filed by Shiekh Mohammed.
"The judge detained me for about half an hour according to provisions of penal code," Surkew was insulted to be dealt with as a criminal.
"Following the efforts of NGOs and syndicate of journalists, the judge changed the law and freed me on bail."
Surkew is one of the tens of victims charged by penal code for their journalistic activities.
Legal gaps of (Iraqi Kurdish) press law
As press law protects journalists from arrest, detention and imprisonment but some elastic paragraphs of the law push part of the judges to resort to other laws for further elaboration and later rule out per that law.
Some of the judges occasionally get back to misuse of communication devices, penal code and even counter terrorism laws once they come to a point not determined in the press law.
Karim Bahri, member of the legal committee Iraqi Kurdistan parliament in 2005 to 2009, following the endorsement of the law, said, "the word arrest is not mentioned in the law but be rest assured this law can't protect journalists from arrest."
Bahri whom voted in favor of the law elaborated that some terms have not been illustrated like public norms and defamation which has not been defined, meaning the judges resort to other laws and consequently might charge per that law like Iraqi penal code.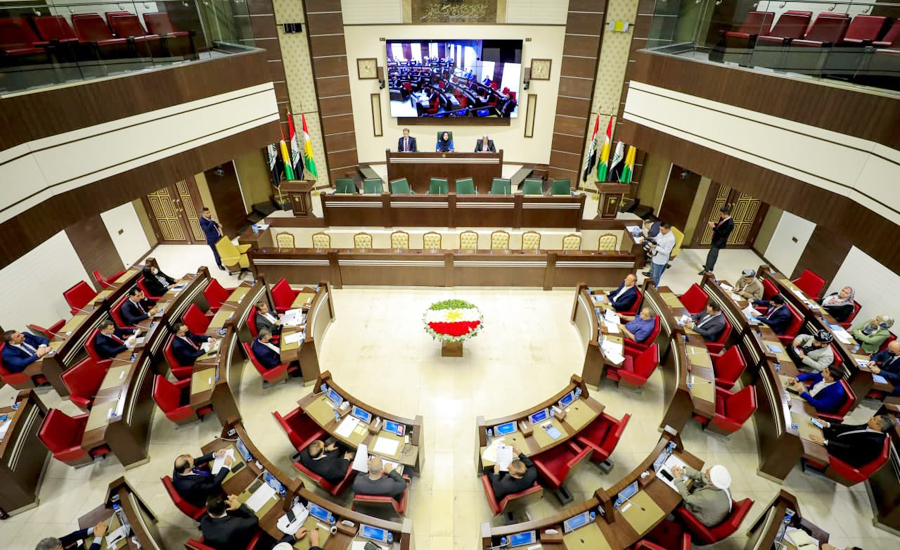 Karzan Mohammed, professor of Sulaimaniya Polytechnic University and Ph.D. in media law, thinks the press law of Kurdistan region has legal shortages.
"Defamation has been referred to as a misconduct but there is no clear definition for it in the law so the judge is forced to find the definition in Iraqi penal code," Mohammed said.
"The case gets worse when the judge resorts to another law where he rules out and doesn't come back to press law for the ruling."
The Iraqi penal code for slander states a penalty of fines and or detention from one day to five years in prison. In cases of libel, printed or published defamation, the court ruling is tougher.
Mohammed, who teaches ethics and law for academic students, says terms of public norms and national security are not clear in the press law, the same problem of defamation, which means "the judge charges the journalists guilty."
"In some cases, journalists were tried and charged per counter terrorism law."
Per Law No. 21, five independent journalists and civil society activists from Duhok, detained since September 2020, were found guilty by the Erbil Criminal Court on February 16th 2021 of "undermining national security" and sentenced to six years in prison.
Brought before a court in Erbil on February 15, the two freelance journalists Sherwan Sherwani and Guhdar Zebari and the three activists Ayaz Karam, Hariwan Essa and Shivan Sa'id were accused of "disturbing Kurdistan security and stability, sabotage acts against government and the judiciary."
Other charges included "collecting data about security personnel, prison guards and collaboration with PKK," (Kurdistan Workers Party, fighting the government of Turkey and controlling some territories in Iraqi Kurdistan).
The day later, the five were convicted and charged for six years in prison.
The law number 21 of 2003, consists 6 articles, the first article was replacement for article 156 of Iraqi penal code which states "any one deliberately and in any form involved in an act causing damage to security and stability and sovereignty of Iraqi Kurdistan region bodies and leading to that damage, faces temporary or life imprisonment sentence."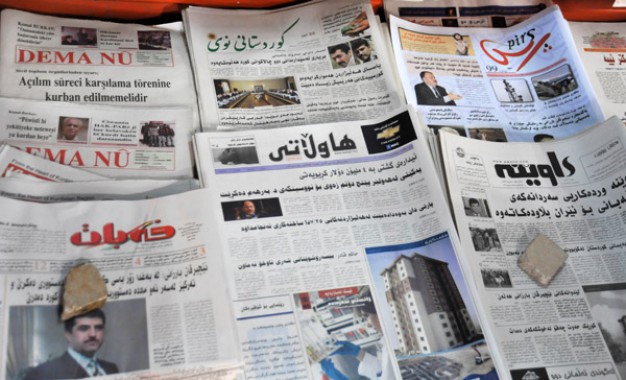 Another whole in the trial of reporters is lack of special court alike domestic violence court which was founded in 2012 following the endorsement of domestic violence law of 2008 which in one of its articles asks for special court to determine domestic violence related cases.
"A special court for cases of the journalists is a necessity as it makes the judges to be more accurate in dealing with the journalists and the proceedings in general," Mohammed recommends.
Other legal experts believe the judges can analyze a law without reverting to other law or mixing them.
"Press law can cover journalistic cases and determine the penalty unless the personal mood of the judge prefers other," says retired judge Latif Sheikh Mustafa.
Journalists charged as criminals
The courts continue to charge journalists beyond press law and there no clear view when this comes to end.
Niyaz Abdullah, a journalist from Erbil, was sent to Erbil court based on a lawsuit filed by Matin Barzani, nephew of Nechirvan Barzani, Iraqi Kurdistan Region President IKRP.
She was detained for a report about gunfire exchange in Huqabaz restaurant in Erbil published by Draw media, investigative reporting media, though she denied any links to the story.
Following interrogation, Abdullah was freed on bail. She was tried per misuse of communication devices law instead of press law.
Azadbun, an NGO chaired by Abdullahm then issued a statement wondering why the plaintiff files a case against the journalist Niyaz Abdullah according to article 2 of law for misuse of communication device.
Any one proven guilty by above law faces six months to five years imprisonment or one to 15 million IQD penalty. The case is still pending at court.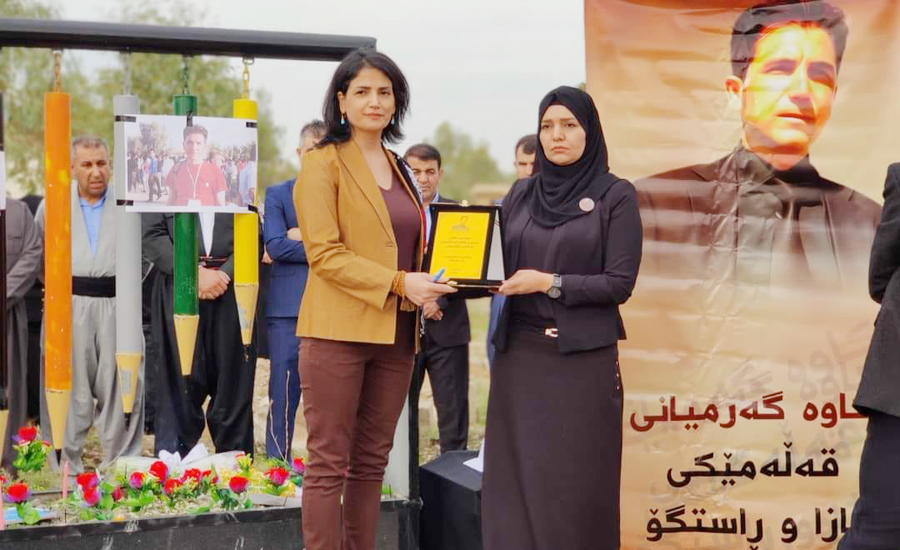 Matin Barzani filed lawsuit against four other reporters and editors of Draw Media, including the editor-in-chief: Mohammed Rauf, Fazil Raf'at, Namiq Rasul and Hemin Mamand.Arrest warrant was issued for all of them. 
Metro center to defend journalists called on parties whom claim losses to answer the reports instead of censorship and legal proceedings and if they insist to go to court, then trials to be held per special laws not the public ones.
43 journalists were arrested and tried in 2019 beyond press law, a report by Metro showed.
Kamal Rauf, editor-in-chief of Sharpress website, is another victim of non implementation of press law.
"55 cases have been filed against me and most of it were charges per other laws."
"55 cases have been filed against me and most of it were charges per other laws."
Rauf recalls he was arrested in Sulaymaniyah in 2010 was transferred to the district of Zakho in Duhok for five cases filed against one story.
The story "Trio bases of corruption" published in Hawlati weekly was about a case of corruption where several party officials and three companies were involved.
"Plaintiffs told me if you reveal your sources of information, we will drop our cases. I rejected the offer which is against my ethics and reporting," Rauf, former editor-in-chief of Hawlati, added.
According to article 7 of press law, the journalist has the right to keep the sources hidden unless the judge orders otherwise.
"According to my experience, courts deal with journalists per other laws, the aim behind this to intimidate journalists not to uncover corruption cases," Rauf said.
Lawyers are reluctant to defend journalists since they are tied into a tight corner on purpose.
Shokhan Abdullah, a lawyer from Sulaymaniyah that takes most of journalist cases, says "the cases intend to take revenge from the journalists and limit freedom of expression."
The cases intend to take revenge from the journalists and limit freedom of expression
"Once you defend a journalist, the lawyer is also considered as criminal. In most cases, journalists loose in favor of officials meaning you are losing for sure which is hard for the lawyers whom are not ready to take such cases," Abdullah said.
Where is the solution?
Most of those interviewed for this report, agree there are holes in the press law forcing the judges to use other laws as base for ruling yet the big fear is to amend the law.
Jalal Amin, manager of legal affairs committee in Kurdistan parliament, said developments in online and digital media can't made press law incapable to cover all cases of journalists.
"There was a proposal to fill in those gaps through a draft law to the parliament for organization of digital media," Amin said.
"The law was criticized for an article allows judges to resort to counter terrorism law….. due to the protests, the draft was rejected and was not enlisted into parliament schedule," Amin added.
Despite all technological developments and social media platforms, "press law is yet one of the best laws," Amin thinks.
Sheikh Mustafa urges judges to analyze and explain the press law in a way compatible with media developments. "The problem is that some reporters publish stories from their personal accounts on social media, making the matters worse for them."
An MP of Gorran movement in the parliament blames the parliament for being incapable of monitoring the law and its implementation.
Despite its holes, the calls are to keep the press law as it is at the moment.
"The majority in the parliament (in reference of leading parties KDP) now tries to restrict press freedom so despite its shortcomings, any amendment to the law will lead to negative consequences," Dr. Karzan Mohammed believes.
MPs representing the leading ruling parties praise the law and freedom of expression in Kurdistan.
Shiwan Karim Zirar, member of Kurdistan parliament for Kurdistan Democratic Party KDP, whose party is blamed for crackdown on media and freedom of expression, said press freedom is in a high level and journalists are tried in courts per press law.
"Observers of press freedom internationally refer to Kurdistan in a positive way compared to neighbor countries."
There is limit for freedom of press and it is defined by press law.
His claims come following a report by the United Nations, human rights organizations and the media, affirm that freedom of expression and free press in Kurdistan are in retreat.
"There is limit for freedom of press and it is defined by press law. Reporters should be aware not to pass the borders in order not to face trials."
Zirar said they can amend press law if required. "The ministry of culture can propose the amendment though in general we think it is a good law."
Experts believe its better to press for activation of the press law in courts instead of amending it so that no reporter faces imprisonment.