Media outlets in the Iraqi Kurdistan Region IKR are in the raise that each 5,000 residents of Kurdistan have a media outlet and one out of each 71 residents is a journalist, shows figures by the Kurdistan Journalists' syndicate and ministry of culture of the Kurdistan Regional Government KRG.
Some of the experts believe the media scene is a headache and very chaotic while others are more optimist despite their concerns that the boost in number negatively affects the credibility of media and the quality of journalistic pieces.
Up to 2,000, there were few media outlets in Iraqi Kurdistan, mainly papers, magazines radio stations and TV channels, mainly funded and managed by the political parties. Following the pop up of social media platforms, many effective media outlets now broadcast news, data, information and entertainment via Facebook, Twitter, Instagram, Telegram, WhatsApp, Tiktok and others.
1 journalist among 771 residents
In the last 20 years, Iraqi Kurdistan region has registered 1,259 media outlets of local and satellite TV channels, radio stations, papers, magazines.
Data by Kurdistan journalists' syndicate shows there are 51 websites, 138 radio stations, 31 satellite TV channels, 85 local TV channels, 695 magazines, 259 papers. Most of the papers and magazines has stopped printing and turned into pages on social media platforms particularly Facebook.
Most of local TV stations has got license following 1991 uprising against Saddam Hussein regime under which the media was central and state run while papers and magazine have got license post 2010.
Kurdistan journalists' syndicate, founded on April 22, 1998, has 8,000 registered members and it is estimated that over 1,000 are working as journalists without registering by the syndicate.
The syndicate believes only 2,500 of its members are actively working for the media and has stopped registration of members in the last two years.
The population of Kurdistan region is 6,171,083 residents according to 2020 figures by KRG's statistics authority.
According to population, there is one media outlet for each 4,901 people and one out of 771 people is registered as a journalist.
Beside the media outlets, there are thousands of social media pages and platforms working officially and thousands working unofficially for which the KRG has no particular rules and regulations.
About 58% of Kurdistan people use Facebook, 34% use YouTube, 5.3% Twitter and 1.57% Instagram, according to data of Tatcounter, a website monitoring website traffic and browses.
Chaos or freedom of expression
The figures above have divided the media experts in Kurdistan region into two groups. Part of them believe the extraordinary boost is a mess that should be regulated while others who believe in freedom of expression think freedom of expression is a sign for freedom and democracy.
Dr. Yahia Rishawi, teacher of media in the University of Sulaymaniyah, thinks the current scene of media in Iraqi Kurdistan has its pros and cons.
The surge of media outlets does not mean it is a negative situation
"Having more media outlets gives chance for qualitative media to grow and outstand as some media outlets are well organized and hire professional journalists. When there is no plan and censorship then biased media (Shadow media) leaves a negative impact on media credibility be the receiver and professionalism of the media outlet."
Biased or shadow media is an outlet that claims it is independent in its coverage yet its policy is oriented in favor of its funders in which many cases are key political figures.
"We still have to see the overall image and not say it is all dark. The surge of media outlets does not mean it is a negative situation.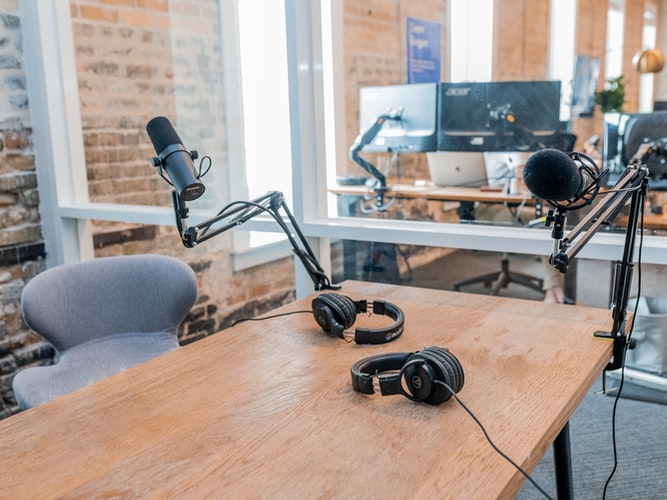 A KRG official believes the flood of media outlets especially on social media has become a source of headache for the public/
Namiq Hawrami, spokesperson for ministry of culture, said "it is a mess. A psychologist friend of mines has advised one of his patients to stop watching local media which had a negative effect on him."
Organizations and institutions advocating for free press and freedom of expression consider the age of tech a big push in favor of media development.
"Now everybody can have his own TV channel and radio station to broadcast his views via social media platforms so this is modern technology and we have to believe in pluralism," said Rahman Gharib, coordinator of Metro Center of advocacy for rights of journalists.
"These two points result in such a situation which has its own disadvantages."
Free media outlets emerging day after day is a sign of freedom of expression in the region, others argue.
Mardin Ibrahim, university teacher and journalist said, "when there is media and they can talk it means there is freedom of expression which differs from a region to another, a media outlet to another."
Flood of violations against journalists
The increase in the number of media outlets generated more violence against journalists according to registered cases.
Metro center have registered 231 cases of violation in 2019 against 209 journalists and media institutions while it has jumped to 385 cases in 2020 against 290 journalists and outlets.
The opposite gives blow to democracy and generates violations if people are overloaded with misinformation
"Dictated media is part of the problem since its donors are not clear and has its agenda in favor of unknown group," Ibrahim thinks. "A national corporation such as British Broadcasting Corporation BBC is important for Kurdistan and promotes freedom of expression and democracy in general."
"The opposite gives blow to democracy and generates violations if people are overloaded with misinformation because those donors invest in their political agenda not democracy," Ibrahim added.
Ibrahim thinks the surge in violations against media is due to absence of independent judiciary, neutral security services and professional media.
Most of the cases were ban from coverage, detention without arrest warrant, intimidation, physical harassment and humiliation, registered by Kurdistan syndicate for journalists.
The organization for peace and freedom, an NGO based in Erbil, have reported 73 cases of violation against journalists in the first part of 2021 such as imprisonment, detention, coverage ban, beating, intimidation, etc.
A step toward organization or restriction?
The issue of media regulation is one of the cases which journalists fear might ackfire as they believe more rules might lead to broader restrictions.
For example, many journalists consider the draft for organizing electronic media in Iraqi Kurdistan region a restriction for freedom of expression.
"Media needs a legal framework which does not mean to handcuff freedom of press, internet and public sphere," Gharib said.
Some articles and items of the proposed law imposes shut down of websites and pages and confiscation of license from journalists and editor-in-chiefs. It bans media coverage or any stories that contradicts with counter terror law.
"New definitions for the terms of freedom of expression and media, otherwise it leads to defamation, a catastrophe for our community," Hawrami prefers. "The media in Kurdistan is tense, rough and tough."
Rishawi believes it is hard to regulate media in the age of technology and social media. "More development in the media makes its organization harder."
"The key solution is to refer to the basic ethics and principles of media."