Civil activists and journalists in Khanaqin district of Diyala province east of Baghdad are subject to a campaign to "silencing" by filing lawsuits against them, bringing them to the courts, and being arrested because of the criticism they post on social networks and the media, and for organization of protest gatherings.
This campaign, which began early 2020 and later intensified according to the statistics, coincides with the escalation of protests by local residents and civil activists against the administration of Khanaqin district due to their criticism of "mismanagement and the lack of basic services."
Sarwar Ali, one of the activists of Khanaqin, appeared before the court in mid-2020, after he demanded the Health Department not to hide the death figures of Corona virus.
Ali believes "Khanaqin Health Department was hiding the numbers of infections and deaths due to Corona Virus," and called on it to be "honest" with the residents of Khanaqin.
"I did this for the safety of people and hospital staff so that people and hospital workers would be safe from this epidemic."
His confrontation with Health Department officials was the reason for filing a lawsuit against him, accusing him of "targeting government departments."
The aim behind lawsuits against Khanaqin journalists and activists is to silence them
Per the lawsuit filed against him, Ali was detained for two hours before being released on bail.
Last July, the verdict by court of Khanaqin was in favor of Ali, but he is still unsatisfied. "The aim behind all these lawsuits that are being filed against Khanaqin journalists and activists is to silence them as it is a campaign to restrict freedom of expression."
This was not the first lawsuit filed against him because of his critical views. At the end of September, Khanaqin Branch of the Iraqi Bar Association filed a case against him for "defamation".
The lawsuit came against a post in a group on Facebook with 80,000 subscribers supervised by Ali.
The publication criticized the performance of the court and some lawyers, in terms of reluctance to conduct transactions of citizens and lawyers not wearing gowns in court sessions.
"Some people wrote some comments and defamed some lawyers and they exchanged verbal accusations. The lawsuit stipulated that I helped spread of these criticisms and insults," Ali said.
"But I was not ready to delete the post. I agreed to post an apology for the lawyers stating the comments do not reflect my views and they dropped the case against me."
About why he did not delete the post, Ali said, "The post was critical, did not contain any defamation or insult to anyone so I was not ready to delete it. On the other hand, they did not have a problem with the post, but they complained about the comments posted about the subject."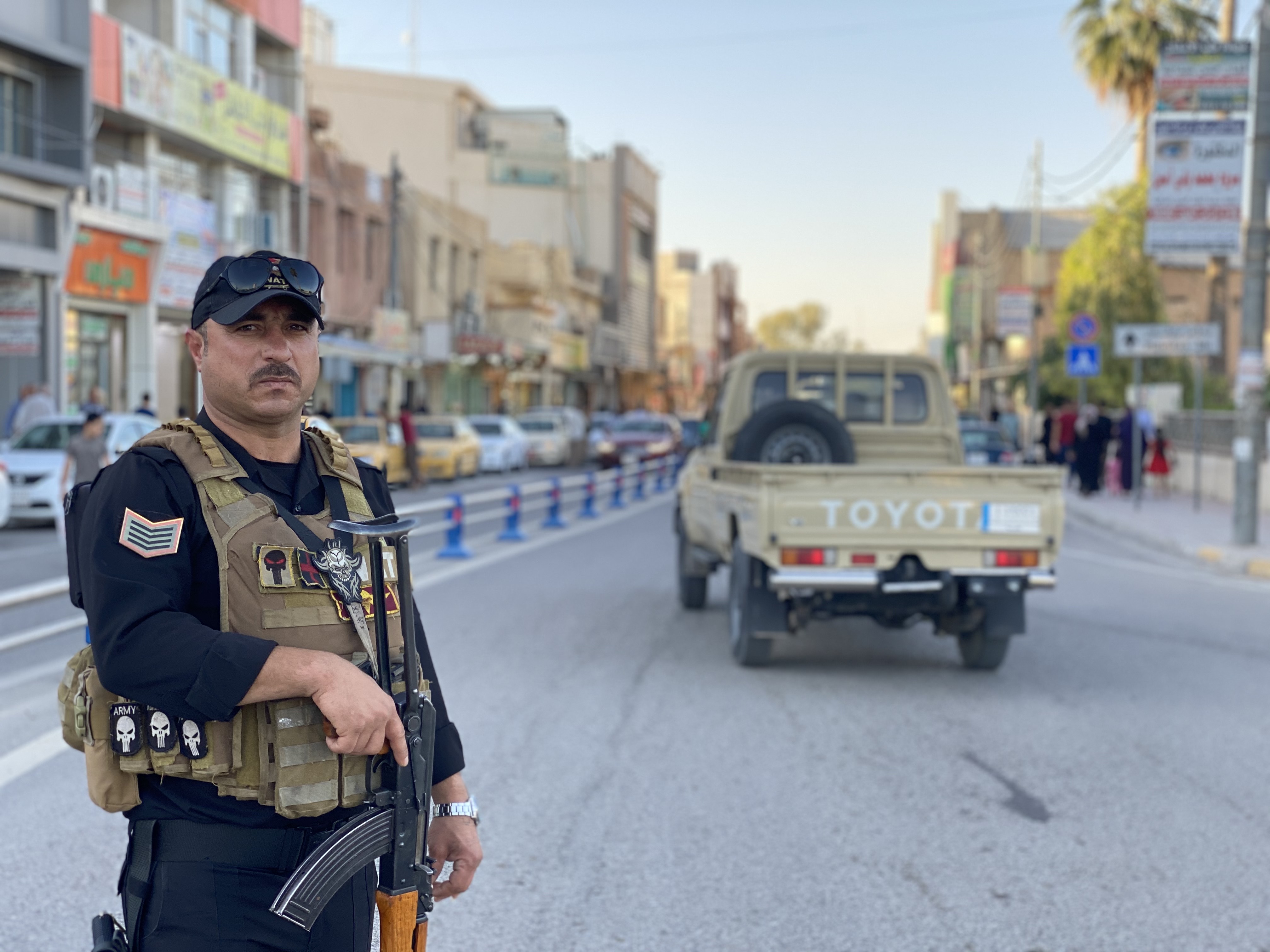 "What activists and journalists are doing in Khanaqin is for the sake of public and providing better services to people but the government deals with us in this way," Ali desperately said.
Salam Abdullah, an activist in Khanaqin, said many of his fellow activists and journalists were exposed to problems, obstacles and arrests by the security forces, based on complaints submitted by government departments and party officials.
"We believe that the aim of all this is to silence us."
According to the statistics of activists and the Khanaqin branch of the Kurdistan Journalists Syndicate, from the beginning of 2020 until the end of September, at least seven activists and journalists were referred to court.
All the cases were filed by unions, government departments, and political party officials, all based on Articles 433 and 435 of the Iraqi Penal Code.
These two articles are about defamation and insult via phone calls or the media. If the charges are proven, the defendants will be punished by paying a fine and imprisonment.
Murad Ali, a journalist from Khanaqin, says that the lawsuits filed against journalists are related to criticism and organizing protests against the lack of water, electricity, burning orchards and converting them into housing units.
"These are public rights and activists should not be forced to remain silent about it."
Murad has not been sued over the past two years, but he was arrested for 27 hours for publishing an article against the Khanaqin municipality in Rozhi Nwe (The New Day) newspaper in June 2013.
Rozhi Nwe is a local critical newspaper published in Khanaqin, and its publication was stopped due to the decline in the demand for printed media.
"They referred in the lawsuit that Murad Ali is a doing free business and he is not a journalist while I was a member of the Kurdistan Journalists Syndicate."
"When the judge interrogated me, I showed him the identity of the Journalists' Syndicate. The Syndicate appointed a lawyer for me, and they released me. I won the case in court," Murad added.
Our instructions to all security forces stress the need to deal properly with journalists and activists
The biggest problem facing Khanaqin journalists, according to Murad, is that they cannot easily access information, accusing security forces and government departments of violating their rights and having no access to information.
Local security forces in Khanaqin deny the allegations of journalists and activists.
Spokesman of Diyala Police, Nihad Muhammad, told KirkukNow, "Our instructions to all security forces stress the need to deal properly with journalists and activists, but the reason for their arrest and objection to their work is that they do not carry documents related to journalistic work, so that they can cover events freely."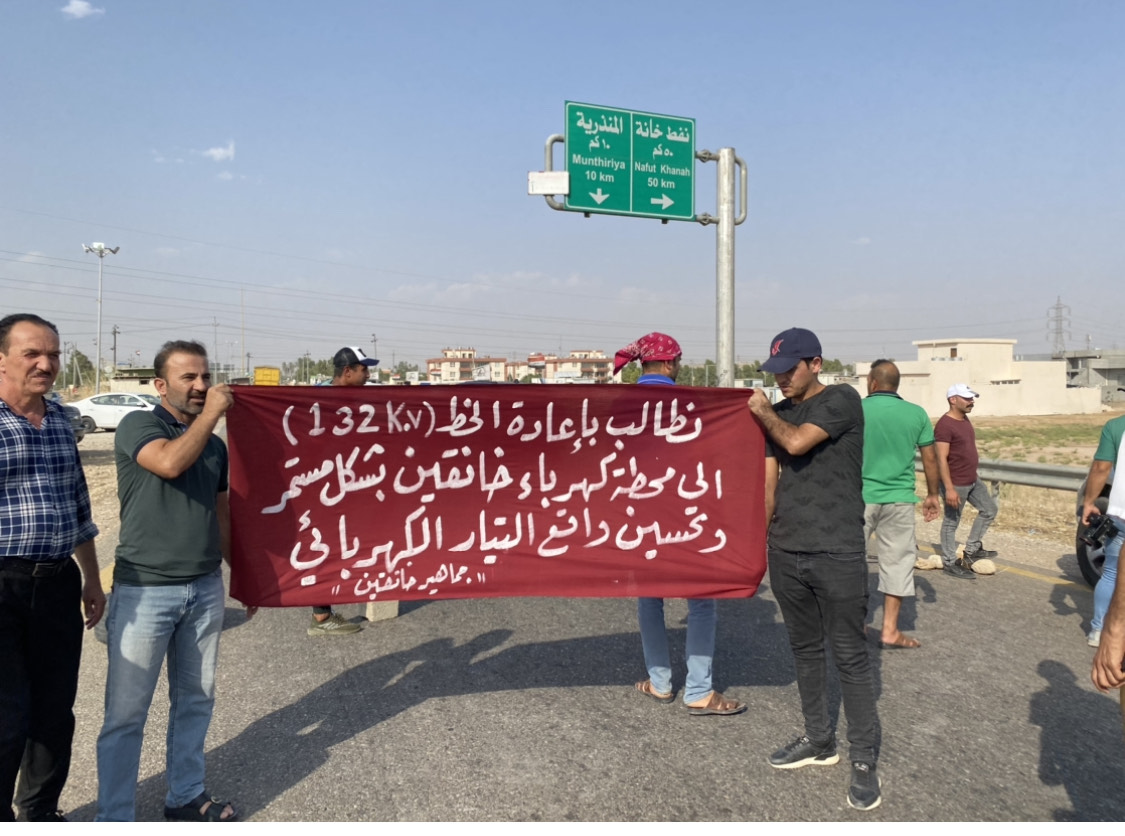 "Journalists must act professionally and have work permits from the press unions in order to perform their journalistic duties without problems or obstacles," said Mohamed.
Regarding new set instructions how to deal with journalists and activists in Khanaqin, the mayor of Khanaqin district, Diler Hassan Sayeh, said, "We do not have new instructions yet we are in good contacts and never restricted any protests."
"We have never rejected any requests for demonstrations all within limits. You are free to speak in the media without defamation," he added.
"Tens of lawsuits filed against journalists and activists are a proof there is no respect for freedom of expression and the goal is silencing," Sarwar Ali concludes.