The freelance reporter Omed Baroshki, one of the 82 detainees of Badinan, was freed on February 22nd following one-year-in-person verdict last September by Erbil criminal court while he was detained since June 2020.
KirkukNow reporter confirmed that Baroshki was back to home where his family and relatives celebrated his release.
A court of Iraqi Kurdistan Regional Government KRG has sentenced a freelance reporter of one year in prison for charges of defamation in September 23rd , and was sentenced on June 22nd one year in prison for the same charges.
"Omed Barushky was released last evening from prison after being incarcerated for 18 months on false charges. Omed was originally arrested in 2020 for joining journalists and teachers in a demonstration to urge the government to pay the salaries of all government employees. CPT celebrates Omed's freedom," said the Christian Peacemaker Teams CPT in a post on its Facebook account on Wednesday.
"Misuse of law and such court rulings suppress freedom of expression in Iraqi Kurdistan region," said the CPT in a statement following his conviction last September.
Baroshki said in a story published by KirkukNow June 2020 that local officials have power over government office.
"By a phone call of an MP, I was detained for six days."
Iraqi and international media outlets and organizations, advocates & MPs expressed their grave concern that that press freedom is increasingly under threat in the Kurdistan Region of Iraq KRI.
On June 22nd, Baroshki was charged one year in prison and fined about USD200 according to item two of misuse of telecommunication devices law for publishing a post in Facebook about governor of Duhok. The verdict was also based on article 240 of Iraqi penal code rgearding assualt against a civil servant on duty.
Last February, five of the 82 detainees of Badinan, mainly journalists and civic activists in prison, were convicted for six years in prison for disturbing national security.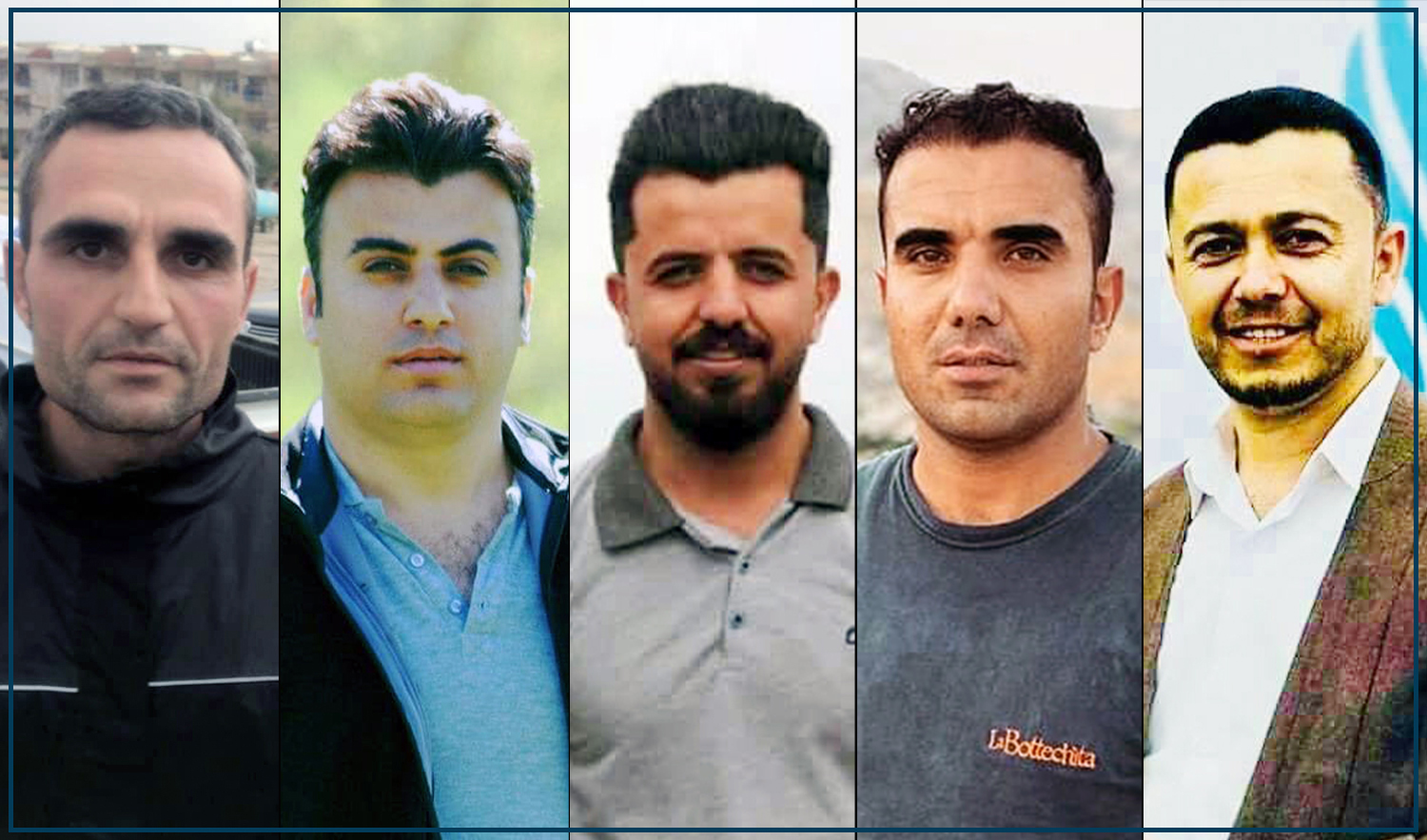 The detainees, few of them tried and freed up today, are victims of a wave of arrests carried out by the Asayish (Kurdish security forces) of the Kurdistan Regional Government KRG since October 2020 in response to a series of major protests against delay in salaries of state employees, KRG handling of the economic crisis resulting from disputes with Baghdad over oil production, export and corruption, and reached its peak under the Covid-19 pandemic.
Part of Duhok (Badinan) detainees, including Baroshki, has gone on hunger strike for weeks against long pre-trial detention in the Asayish (prisons), unfair trials and poor conditions as hundreds are detained in small detention cells. 
Early October, Erbil criminal court has decided to free the five out of Badinan detainees as they have been detained for a year without trial, said Bashdar Hassan, a volunteer lawyer.
The professor Dr. Aamer Khalid, Jamal Khalil, politician, Sileman Kamal veteran Peshmerga, Sileman Musa, a civic activist and Firsat Zebari, an engineer, were among tens of detainees detained since August 2020.
They were facing charges of espionage and undermining national security and tried per law Number 21 of 2003 of terrorism which states "any one deliberately in any form involved in an act aims at destabilizing security and stability of IKR or its sovereignty, to face imprisonment up to life sentence."
Earlier, Badal Barwari, a teacher from Duhok, has convicted Badal Barwari for espionage and undermining national security, convicted for one year in prison while he was detained since August 2020.