A group of journalists and media outlets criticize the presidency of Iraqi Kurdistan parliament for impeding coverage of parliament sessions while the parliament denies accusations, affirming that officially registered media outlets have free access to coverage.
The Kurdish reporters and media institutions called in a statement published on April 222, which marks Kurdish press day, for free access to coverage of parliament events.
A follow up by KirkukNow last September found out that the Iraqi Kurdistan Region Presidency IKRP, Council of ministers of Kurdistan Regional Government KRG and the Parliament of Kurdistan, Iraq have failed in dealing fairly with local media in terms of sharing information and restoring a safe and stable atmosphere, free of violence and harassment.
Such discriminations are clearly contradictory to the effective laws in the Iraqi Kurdistan Region IKR which call for fair access to information and media coverage for all media outlets and staff.
In the first part of 2021, spokesperson, advisors and officials of the KRG and IKRP were seen on some specific media outlets and openly talked to them while some journalists have failed to get a comment despite attempts over several months.
A media environment in which press outlets were closely affiliated with specific political parties and ethnic factions, an opaque judiciary, and a still-developing democratic political system combined to place considerable restrictions on freedom of expression, including the press," said the 2021 Human rights practices in Iraq by the US department of State, out early April 2022.
"The KRG's Kurdistan Democratic Party (KDP) and Patriotic Union of Kurdistan (PUK) prioritized access to the outlets they owned.  In KDP strongholds, Kurdistan Television, Rudaw, and K24 had access to all public places and information, while in PUK-dominated Sulaymaniyah Province, Kurdsat News and GK Television enjoyed the same privilege.  Conversely, outlets belonging to opposition parties or lacking party affiliation had limited access to public information in the IKR," the report explains.
Such an institution was due to enhance freedom of media in such a day
The freelance Kurdish reporters denounced an order by speaker of Iraqi Kurdistan parliament last June that denied access to most of media outlets "without any logical reason," the statement says.
Most of them based in Erbil, capital of the IKR, they believe "it is a big shame since it is contradictory to a number of laws endorsed by the parliament itself such as press law number 35 of 2007 and access to information."
The journalists working for websites and social media TVs affirm, "such an institution was due to enhance freedom of media in such a day."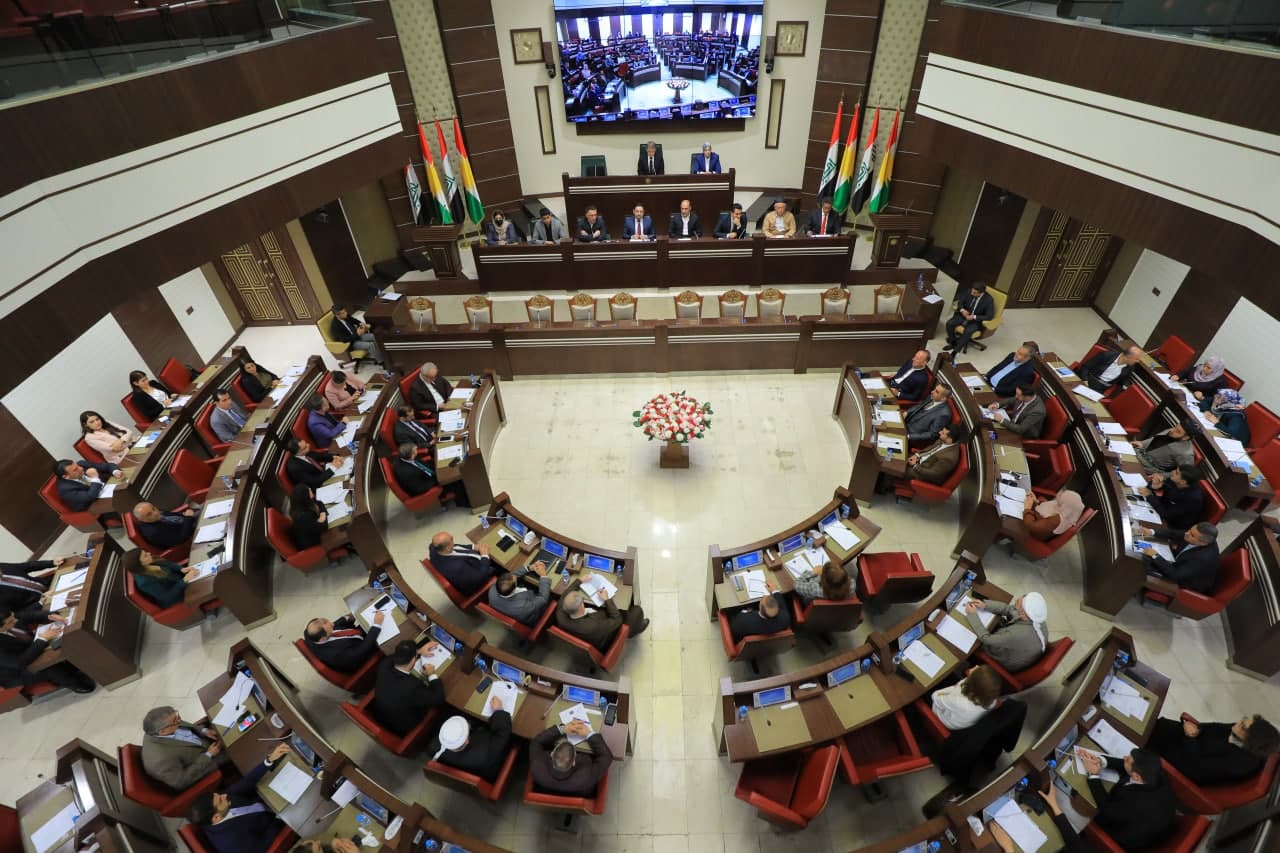 The parliament argues such media outlets, especially those broadcasting live coverage and videos via social media platforms alike Facebook, were instructed how to access coverage of parliament activities.
"One of the instructions was for those media outlets to register at Kurdistan Journalists' Syndicate while some far only five of them took that step," said Saman Ahmed Bakir, media director of the parliament.
"Once others take that step, they pass a course about ethics for coverage of parliament session and with other media outlets will have access to coverage," he added.
"The instructions they talk about has nothing to do with the presidency of the parliament."
According to Kurdistan press law of 2007, journalists have to be registered by the journalists' union.
The freelance reporters argue they are not covered by Kurdish press law which covers newspapers and have not addressed scope of work for social media outlets.
We have consulted the Shura council whom confirmed that we can register websites and web TVs
Azad Hama Amin, head of the Kurdistan Journalists Syndicate, said there is an ongoing debate over press via social media which "boosted freedom of press."
"We have consulted the Shura council whom confirmed that we can register websites and web TVs," Hama Amin said.
"We have informed the parliament about registered media outlets. Unfortunately, there are some projects which are not media institutions, as much as they are political and intelligence projects, otherwise why they do not apply for registration at our syndicate?"
Item four of article 7 of Kurdistan press law stipulated "a journalist has the right to attend conferences and public events," and item two guarantees "free access to information of interest for the public."
The IKR's access to information law of 2013 indicates any party, in person or as an institution, has the right of being informed and access to information, data and documents at state departments.
The 2021 wolrd Report by Human Rights Watch HRW about Iraq states "Iraqi law contained a range of defamation and incitement provisions that authorities used against critics, including journalists, activists, and protesters to silence dissent."
"Authorities also invoked other laws and regulations to limit free speech. The Communications and Media Commission (CMC) in 2014 issued without legal basis "mandatory" guidelines to regulate media during "the war on terror. They restrict freedom of the press to the point of requiring pro-government coverage," the report explained.
"The KRG used similar laws in force in the Kurdistan Region to curb free speech, including the penl code, the Press Law, and the Law to Prevent the Misuse of Telecmmunication Equipment," HRW report added.
There are 31 satellite TV stations, 85 local TV stations, 51 websites, 259 newspapers and 695 magazines registered in the IKR, according to data obtained by KirkukNow from the syndicate.
"Any journalist faces obstacles can file it to the syndicate for follow up. Those media outlets published the statement have not filed any complaint," head of the syndicate affirmed.