For two days, a number of pages on social media platforms and online media circulated the news of registration for recruitment of 1,000 people, as Peshmerga (Kurdish fighters), for a special force of Mohammed Haji Mahmoud, Secretary General of the Socialist Democratic Party of Kurdistan KSDP, thus like other journalists Aziz Rasul has decided to cover it for his media outlet, Wishe.net.
On the morning of February 7, 2023, social media was filled with photos and videos of hundreds of young people marching towards Gulakhana, home to Haji Mahmoud, secretary of SDPK.
Rasul travels from Halabja to Gulakhana villag, where the party secretary's headquarters is located.
"There's no such thing and I don't know anything, a local official of the party replied though I introduced myself as a journalist and asked him for information," he recalls.
I decided to go to Gulakhana from Halabja to make sure the news was true
It was around 12 noon when he arrived at the first checkpoint to enter Gulakhana – the checkpoint belongs to the KSDP guards - and introduced himself as a reporter for Wishe.net, but they said that no media was allowed to enter Gulakhana today.
"There I tried to talk to a senior party official to get permission, but none of them were available. I met a photographer of Mohammed Haji Mahmoud and asked him to help me get permission He told me that you can perform a live coverage yet distance."
It is the first time in years that a Kurdish party calls for recruiting gunmen while all the efforts are channeled toward unification of the Peshmerga forces affiliated to the Kurdish political parties all under the ministry of the Peshmarga of the Kurdistan Regional Government KRG.
"I went to the first checkpoint on the main street of Gulakhana and passed on the information I had received about registering for a special force to the party. I also spoke directly to a number of young people who had gone to Gulakhana," Rasul told KirkukNow.
Arbitrary detention of journalists and confiscation of journalistic equipment have spiked to more than double in the past year, according to the Metro Center's annual report.
The Metro Center for the Protection of Journalists' Rights metro.org released its annual report on violations against journalists in the Kurdistan Region of Iraq KRI on Monday, January 16, 2023.
In 2022, the local media watchdog has registered 431 violations against 301 journalists and media institutions.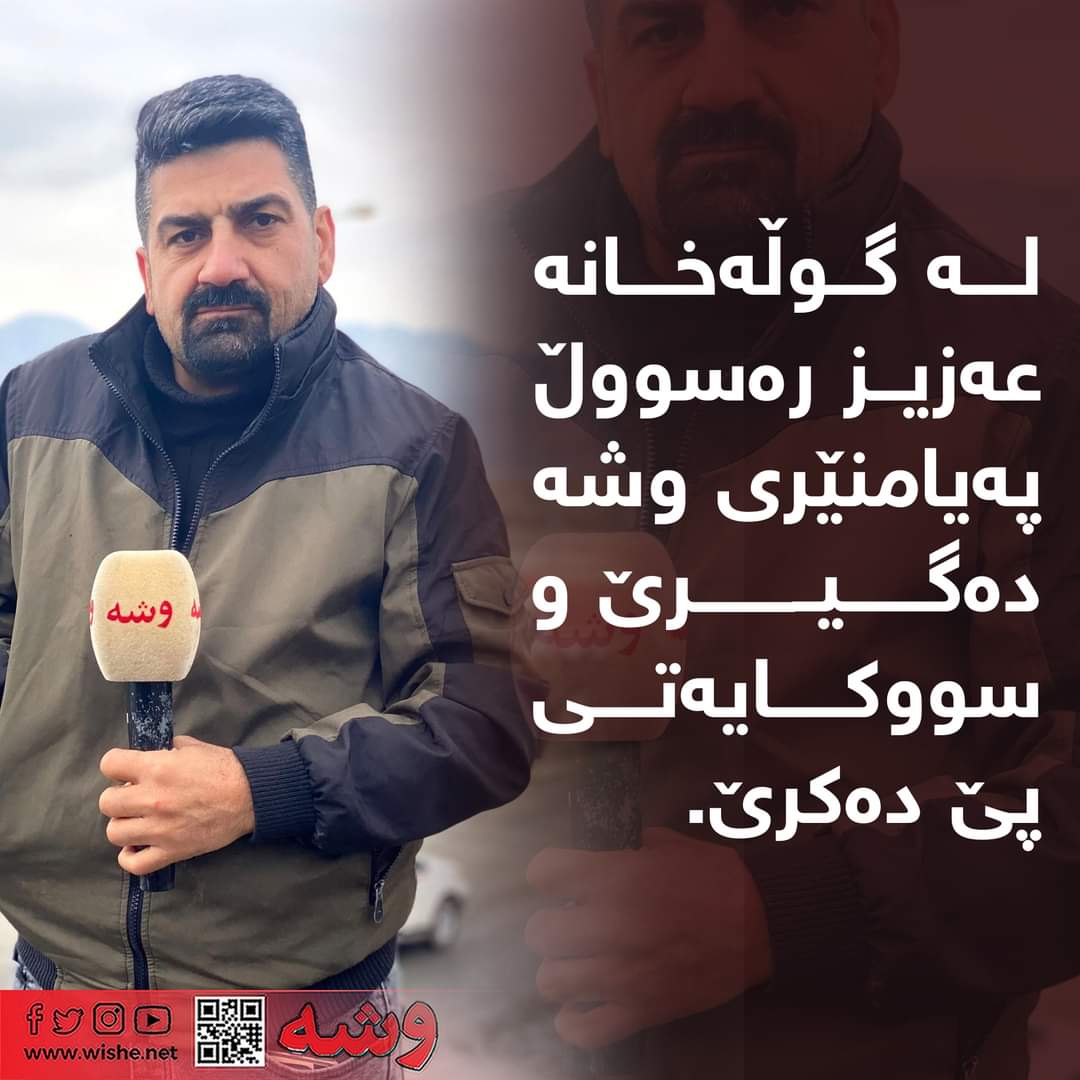 "When I finished my work, a man I knew before, Halkawt Ali, who works in the office of the party secretary general, came to me with several Peshmerga and shouted we told you not to work on our issue," Rasul added.
"Without greeting me, he began to threaten and intimidate me. This was the first time I had been insulted by forces and people close to the party."
They took away his personal cell phone.
"I said I had done nothing against journalistic ethics and I had not insulted anyone. But he shouted at me and cursed me that there was no place to move here. He also threatened me."
"I had my second mobile phone in my pocket. He forced me to take it and said you didn't record my voice. I said I didn't know you were insulting me like this because I knew you before, otherwise I would."
"As soon as I said that, he got even angrier and insulted me."
For about half an hour, they took his cell phone and microphone and left him on the street.
"He kept yelling and insulting me."
Then another person who was with them, asks them to release him.
"Let him go. He gave me back his things and said, but not a single video should be released about our force."
In 2021, there were 353 cases of violations against 260 journalists and media institutions, according to the Metro Center.
In 2021, there were 189 cases of obstruction and discrimination, 81 cases of beatings and insults, 25 cases of detention without a court order, 25 cases of confiscation of journalistic equipment, 13 cases of threats, seven cases of breaking journalistic equipment Four cases of journalism, two cases of raids and closures of channel headquarters and six cases of filling out promises to journalists were recorded.
"After I received my belongings, I spoke to the journalists' union and journalists' rights organizations to inform them about the violation and the nature of the incident."
"The violation was committed and I was insulted, but I never expected Mohammed Haji Mahmoud's office and the party to insult journalists, because Mr. Hama himself is a friend of journalists and I have interviewed him several times."
Nazakat Hussein, secretary of the committee for the protection of press freedom and rights of the Kurdistan Union of Journalists, told KirkukNow that they are aware of the violation against the journalist and filed a case with the union.
"We are investigating and have told him that if you have enough evidence you can file a complaint."
The office of the secretary of KSDP rejected Rasul's story.
Halkawt Ali, in the office of Mohammed Haji Mahmoud, Secretary General of the Kurdistan Socialist Democratic Party (KSDP), told KirkukNow, "I have asked him several times not to take pictures and videos but he did what he wanted and we told him he had to leave here, but he said he had just done his job."
"There have been no violations, no insults, no threats. Several other agencies have called and we told them we cannot allow them to cover the area."
The local and international organizations, human rights advocates members of the Iraqi and Kurdistan parliaments MPs expressed their grave concern that freedom of press and expression is increasingly under threat all over Iraq including the Kurdistan Region of Iraq KRI.
There have been no violations, no insults, no threats
The party official said the event was not worth covering.
"The incident was only a registration to recruit several people for the Peshmerga, there was nothing to cover," he added.
The same day, Wishe news agency reported that its reporter Aziz Rasul was arrested and insulted in Gulakhana.
"I intend to file a complaint. I will not remain silent about this insult and violation. I ask the party to take action against this member and prevent similar incidents from happening again," Rasul concluded.