After four months of closure, Shila road, which connects Duhok to Sinajr, is reopened, which facilitates the Internally Displaced Persons (IDPs) return to their hometown, Sinjar.
 Shila road was closed in February to prevent the spread of the novel coronavirus, which forced the IDPs to take different roads to return to Sinjar from Duhok IDP camps. Moving their houses would cost each family 300 thousand Iraqi dinars (IQD) [250 dollars].
Khudida Chuki, the commissioner of Snoni sub-district, said that, "according to an agreement between the federal and regional governments, Shila road was opened on Sunday, June 28, after four months of closure.
The road would be opened from 8:00 a.m. to 4:00 p.m. every day in accordance with the agreement.
"The first step to open the road is dedicated to the return of the displaced families to their hometown," Chuki added.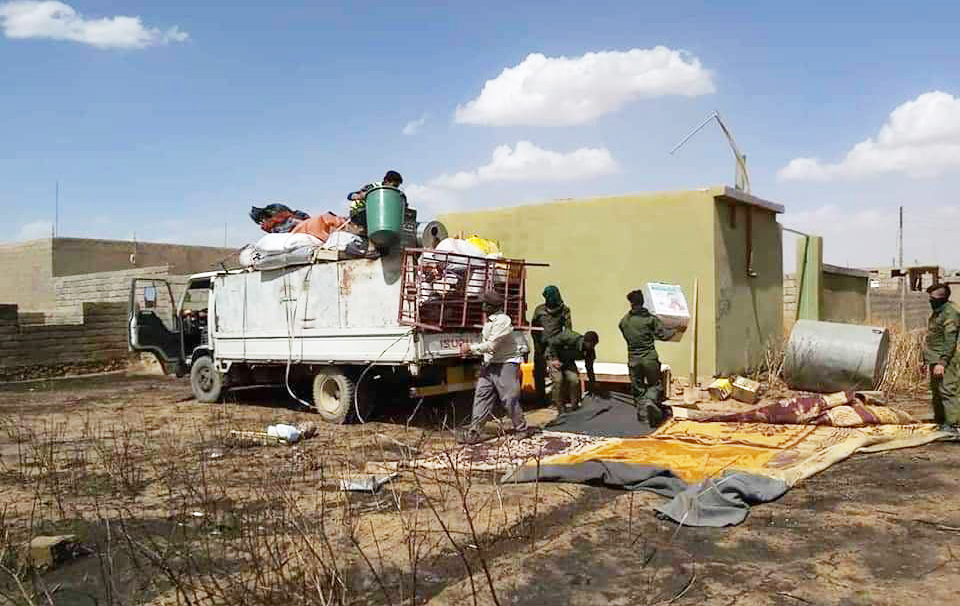 Chuki reaffirmed that, "because the IDPs used Mosul- Tal Afar road to return, that takes five hours, the cost of the return of each family was 300 thousand IQD, but using Shila road would only cost 100 thousand IQD [83 dollars].
Reopening the road happens at a time when the IDPs return to Sinjar is on the rise.
"In recent weeks, over 700 families have retuned, surely in the coming days the number will double," Chuki claimed.
The majority of the Ezidis of Sinjar district and Nineveh province still live in displacement and have not been able to return to their homes. Ezidis comprise 30 per cent out of the 787,000 IDPs who have migrated to the Kurdistan Region of Iraq, according to statistics of the Joint Crisis Coordination center (JCC) of the KRG.