Rahma Wa'd takes advantage of life in displacement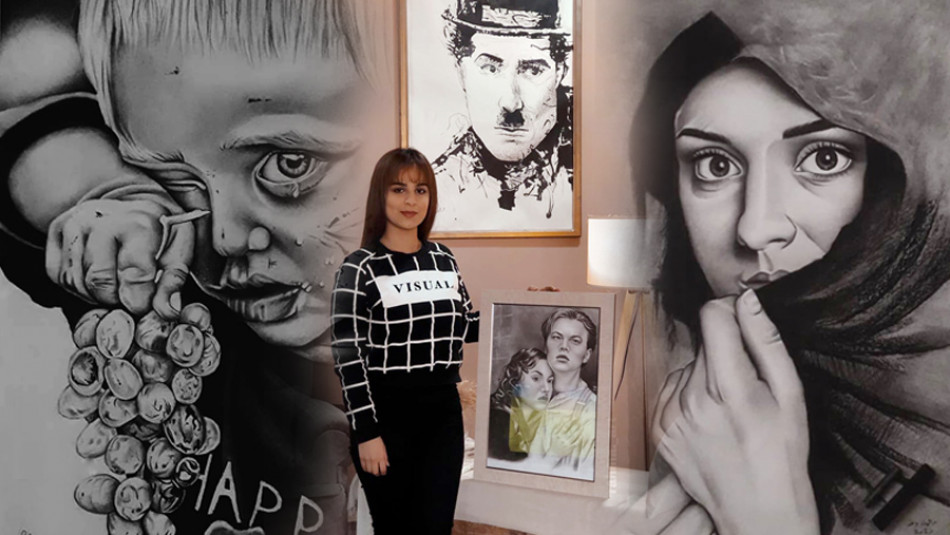 Despite the hardships of living as a displaced person, I managed to develop my skills and win seven awards.
My name is Rahma Wa'd Omar. I am 20 years old. I come from Mosul. We have been displaced more than six years ago and reside in Duhok's Bardarash district.
I have been practicing painting for three years. I mostly paint portraits. I have participated in 10 art exhibitions in Najaf, Nineveh and Sulaimani with more than of my paintings.
Despite its hardships, I have benefited from displacement, as it gave me time to paint and create beautiful works and realised my childhood dream.
I am a student at the Institute of Fine Arts in Nineveh. I attend school two days a week and spend the rest of the days painting. Some of my paintings are expressions of my hobbies and wishes, while some others are made at the request of other people.
I sell my paintings for 25,000 to 50,000 Dinars. Although my talent has become a source of income for me, my aim is not making money.
I strife to become a famous painter and showcase my skills to the world at international exhibitions.