I live with colours and love knitting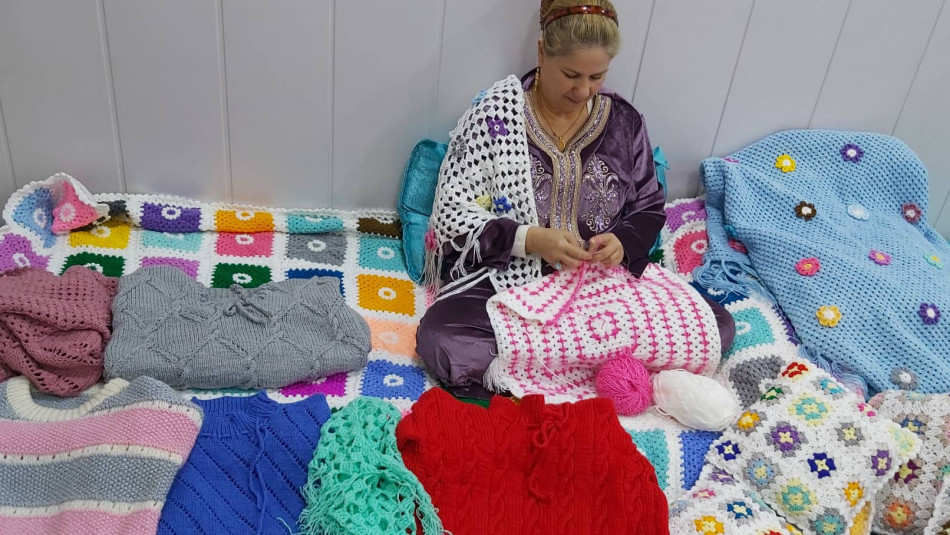 My name is Uham Maji Abdulla. I live in the town of Khanaqin. I'm a woman whose hard work involves giving life more colour, which gives me peace of mind.
I was 12 when my sister bought me a pair of knitting needles and a ball of yarn and taught me knitting. My first knitting job was making a sweater for my sister.
My arts teacher, Nour, also helped me immensely. I used to take pieces of clothes, thread and needles to class so she would teach me sawing patterns.
I have been practicing knitting for 40 years now. Nowadays, I mostly knit hats, socks, sweaters and home decorations. My son, daughter, grandchildren and sons-in-law help me sell them, or I send them to the market myself. I also knit things on demand. I have even had customers from Europe.
I don't like to see this profession disappear. I love my work and have taught it to my daughter, who finds customers through Facebook.
I have spent a lifetime knitting and I am tired, but I don't want to quit.