Muna seeks to vanquish victimhood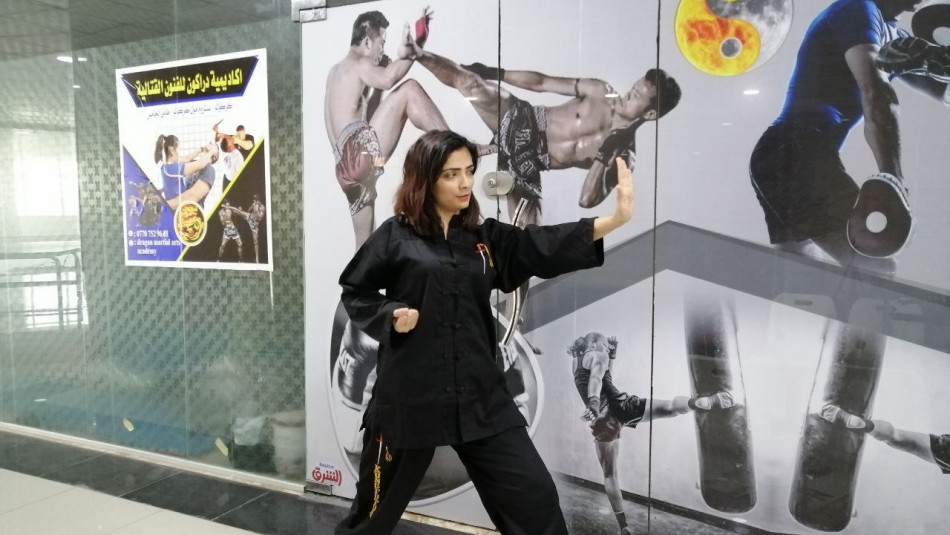 My name is Muna Qays Shakir. I am 24 years old and live in Kirkuk. I graduated from the Faculty of Education, Department of Arabic Language, then I started practicing Kung Fu 3 months ago.
I practice Kung Fu to defend myself against verbal harassers and any form of violence.
I have been subjected to a lot of verbal and physical violence from my own family for being somewhat of a free spirit. Due to customs and traditions, they never allow me to live the way I desire.
I can't remain silent to harassment nor think that speaking out is enough; I have to give them the response they deserve. Enough with playing the role of victims and remaining silent to harassers.
Some people deprive women and girls from practicing their hobbies, among them martial arts, with the excuse of shame and outdated customs.
I hope that I can reach a professional level in martial arts and represent Iraq in the future. I also have ambitions to open a school for martial arts for girls who have been victims of violence in order to empower them and enable them to defend themselves.
My message to all women is not to succumb to difficult circumstances and patriarchal society, and to cry out and say no to every form of violence they are exposed to.