Displacement did not stop Sayfi from designing traditional Ezidi attire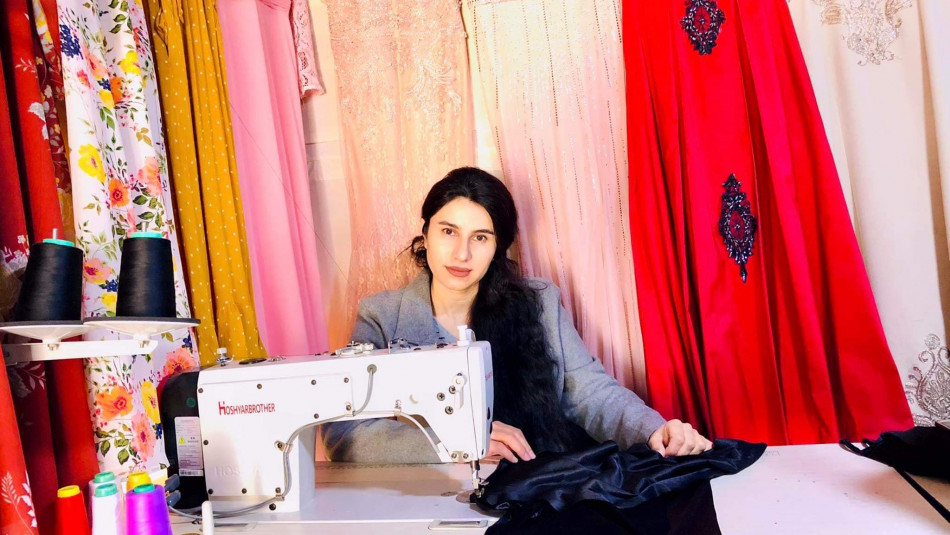 My name is Sayfi Hamo. I am 24 years old. My family has 13 members, and so our spending is high. That's why I design women's attire on a daily basis from morning until evening.
Most of my customers request dresses with traditional Ezidi designs, which encourages me to develop my work further.
Before ISIS came, we used to live at Siba Shékh-Khidir settlement in Shingal district. But the ISIS assault on Shingal forced us to flee and have been living in Bajid Kandala camp for IDPs for the past six years.
Due to displacement to the Kurdistan Region and the many hurdles in life, I was not able to finish school.
In 2018 I opened a tailor shop specialising in designing traditional Ezidi attire. I learned sewing and designing dresses from my mother.
I make about 500,000 Iraqi Dinars per month [about $340] with which I support my family. Designing a dress costs from 5,000 to 50,000 Dinars.
Due to my designing skills, I get requests from other camps as well. Most of my customers are women and girls.
I aspire to become a famous designer one day and expand my work.