Nassim turns an old bus into a café in Bartalla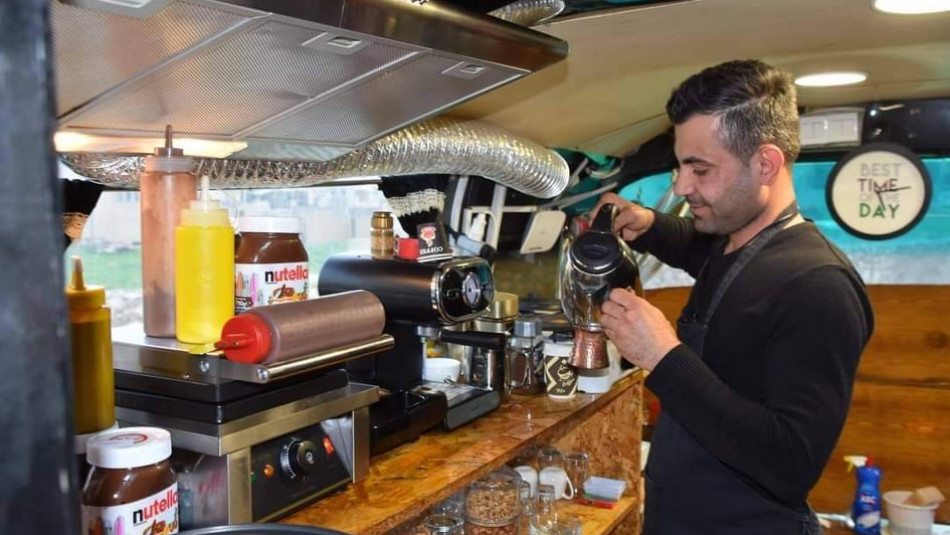 This is Nassim Sabah Boutros born in 1994 in Bartalla subdistrict of Nineveh. I have bachelor degree in administration and economics in 2018.
I always dreamt of my own private business, something different than any one else. I thought families in Bartalla need somewhere to gather and entertain itself a bit.
The idea of the bus came to my mind and I liked it so I purchased an old one in Mosul.
Modifying the bus took me one month and opened my business in October 2019. The business was running smoothly and people liked the idea and were very supportive.
The Corona pandemic was our first challenge and we were obliged to close the café. We came back to work in July 2020 up to two days ago. WE closed it for the second time per instruction of crisis cell.
We serve all types of coffee, fresh juices, smoothies, milk shake and sweets such as crepe and Kunefe.