I narrate the destruction ISIS left behind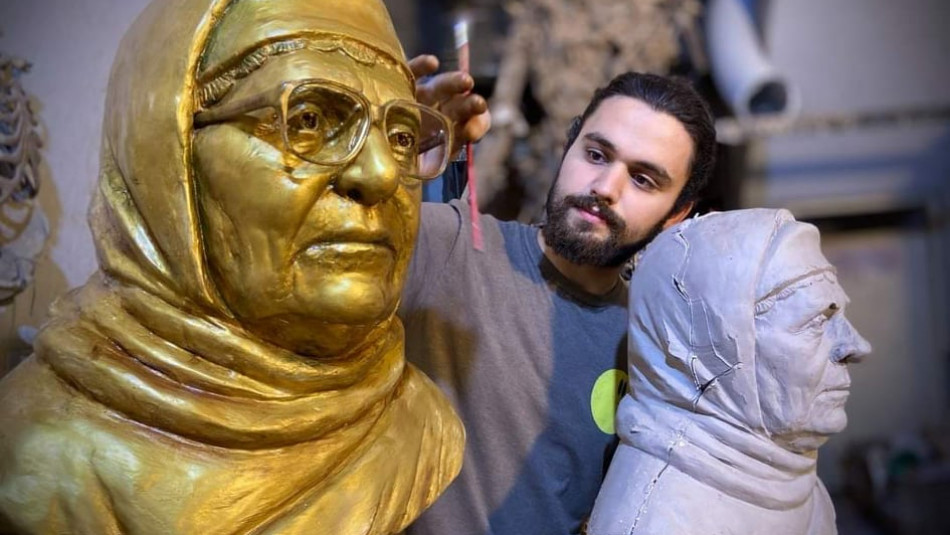 My name is Ninos Sabit Mikahel, 23. I live in the town of Qaraqush. I have got bachelor of arts from college of arts in the University of Mosul.
I want to narrate all the destruction made under rule of Daesh especially the archeological and historical sites and symbolic figures detonated by Daesh militants.
I have made two statues in 2021 for two well-known figures of the Ezidi community fall victims to Daesh atrocities: Mother Gully and Sheikh Khairi Murad.
Mother Gully has confronted ISIS militants with a pistol. Sheikh Khairi was a brave Ezidi fighter stood in the face of the Daesh.
My father is my inspiration. Sabit Mikhael is a well-known sculptor in Qaraqush and plains of Ninewa. He has renovated and restored most of the statues damaged by Daesh. He is a special school for me.
Our Ezidi brothers do trust me and admire my work so I put all my efforts when I made those two statues and each took two months.