Ammar writes with mouth, plays electronic games with tongue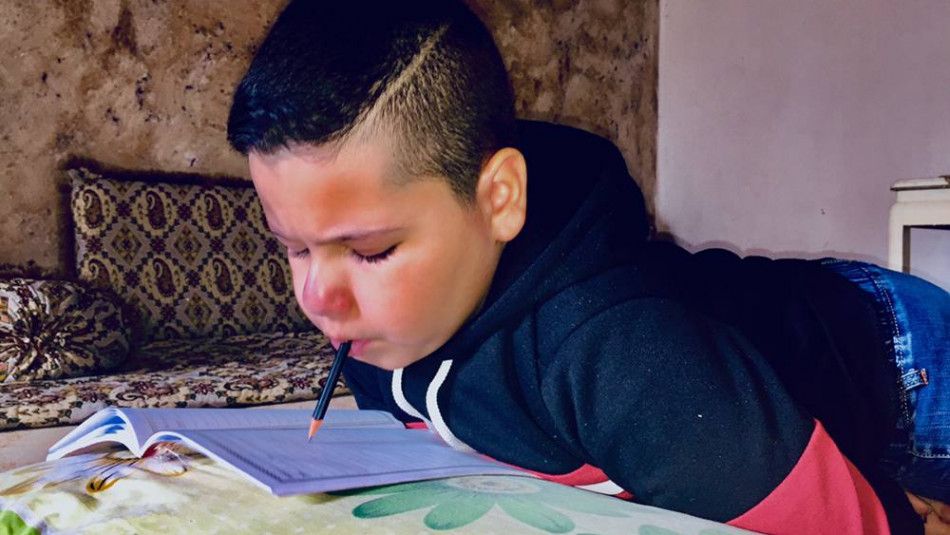 My name is Ammar Yasser, I am six years old and I am a student in the first grade of primary school. I suffer from a physical disability as my hands and legs do not function normally.
I can't stand on my legs; I can't eat or write with my hands.
I hold the pen firmly between my teeth to write my homework. I can also use the mobile device by my mouth, as well as play electronic games using mouth and tongue.
My mother takes me to school and brings me back with her every day. My classmates love me and I love them too.
I wish I could walk like any other kid and go to school on my own feet, I really like to play outside with the neighborhood kids.
I have heard there is treatment for my condition so I am appealing to the government and good people to help me so that I can have an operation, since our financial situation does not allow us to bear the costs of such operations.
I like to eat sunflower seeds a lot, I pick up sunflowers with my tongue, peel it off and grind it with my teeth.