Yassin's unrewarding profession brings taste into our lives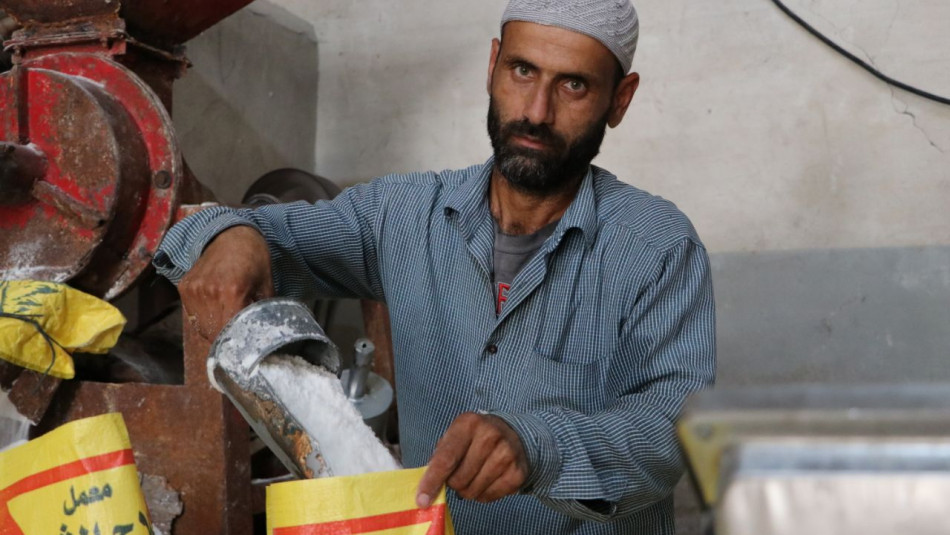 My name is Yassin Saad. I am 41-years-old and have been working in the salt packaging profession since I was only 10 years old, meaning it is more than 30 years I am packaging salt.
Salt comes to us from Samawah and the city of Faw (Basrah). It usually comes in the form of clean salt and we work to fill it into special bags. We sell three kilograms of salt for 500 dinars (USD0.35), and in the case of wholesale, the price is lower.
The most problems that I face at work is that it is (physically) hard and the wages that pay me is low yet despite that, I am used to it and cannot stay at home.
Working in salt varies from one season to another. In winter, we receive wet salt, so it weighs heavier when it is packed and loaded into delivery cars. In summer, it is lighter in weight. However, I prefer to work in winter because of the lower air temperature, which reduces hardship.
Those who demand salt the most are the pickle and leather factories, the owners of the Tahini, nuts and ice factories.