Khawla Othman stitches wounds by sewing machine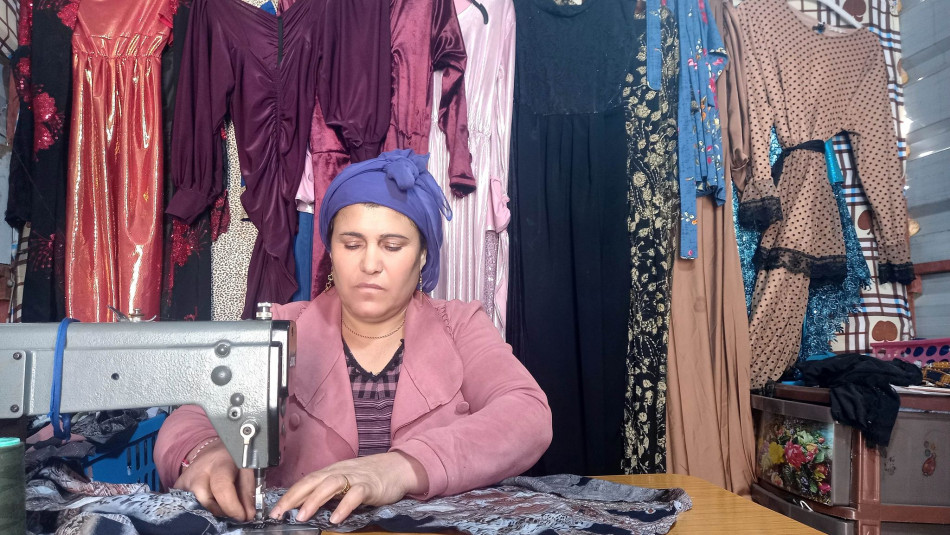 This is Khawla Othman, 37-years-old, from Sinuny sub-district of Shingal (Sinjar) district under Ninewa province. About seven years ago, I was forced to flee as a result of the invasion of my hometown by Daesh, the Islamic State of Iraq and Syria ISIS, but never surrendered to destiny.
I was displaced to Kabartw camp in Dohuk province and opened a small shop there next to her displacement tent. I bought a sewing machine for 400,000 dinars ($270), I paid 200,000 of it, and there remains 200,000 dinars as a debt that I cannot pay."
I built a place for sewing next to my tent for 300,000 dinars, by loan. I bought all the sewing supplies in the form of a loan.
I make 7,000 dinars a day, and spend it for my children. I have been practicing this profession for six months and support my family, because my husband is a construction worker. I also have to raise the children, and in addition to this, and do all the housework in my tent.
So far, no person or organization has provided support to me, and I'm seeking to expand my project by purchasing another, newer sewing machine to provide my family's needs.