Camp jeweler: family business preserved even in displacement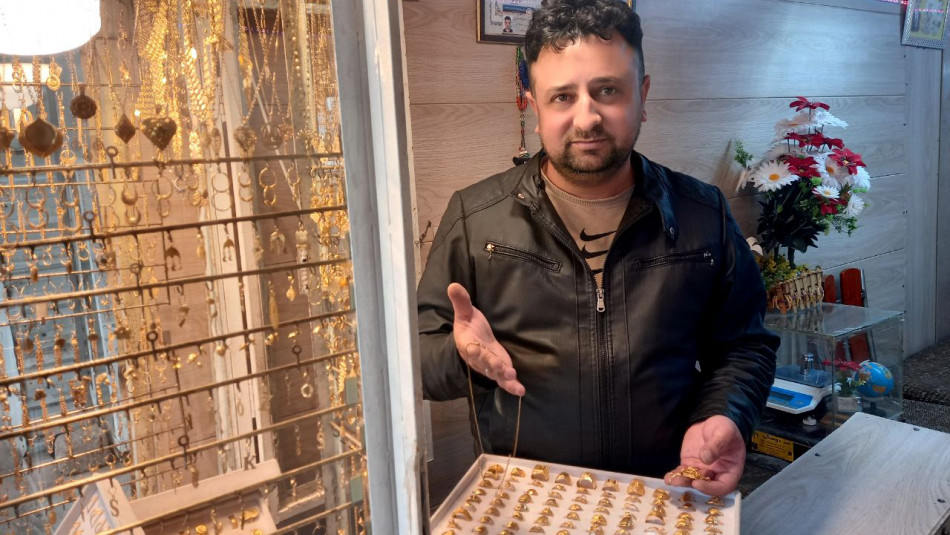 I am the only jeweler in Kabartw 1 camp for the internally displaced persons IDP, but the business nowadays is quite stagnant due to the poor financial conditions of the camp residents and the skyrocket high price of gold.
My name is Dakhil Khalaf, I am 35 years old. In April 2021, I opened a goldsmith shop inside the camp with the help of one of my friends. Goldsmithing is a profession inherited in my family and I learned it from my father.
More than 11,000 people live in our camp yet the gold market is down. What we earn in some months is not enough to pay the monthly rent for the shop, while this profession is the livelihood of my family of five members.
In the past, camp residents used to buy and sell gold but after the spike in the value of the dollar and the price of gold, they refrained from selling their gold jewelry.
Young men who get married buy a very small pieces of gold as dowry, part of that is due to its high price, while the main reason is that Ezidi (Yazidi) girls do not ask for much gold when a young man proposes to marry them.
Goldsmithing is a profession that I grew up with so no matter how bad the circumstances, I will not give up my profession.