Ilham depicts agony of women under tents by her brush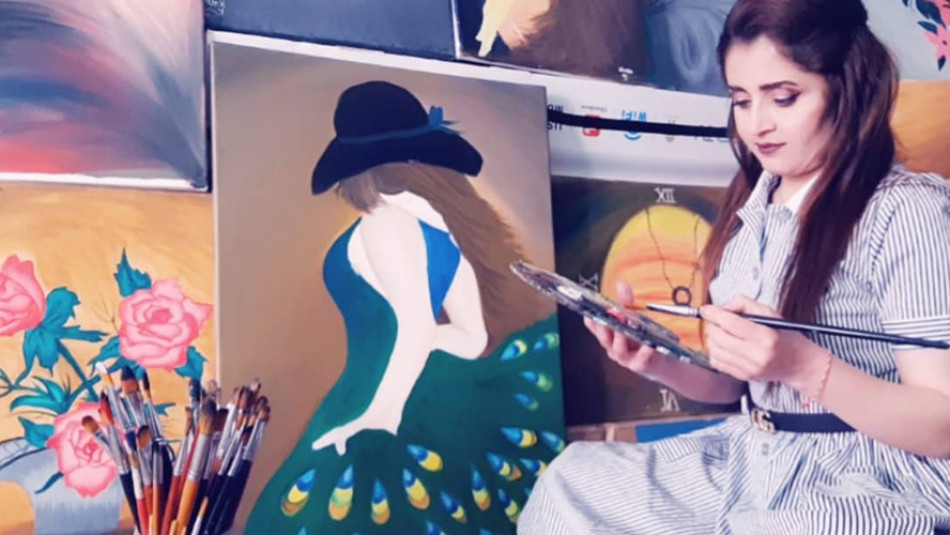 My name is Ilham Kalash, I am 27 years old. I live in Sinuny sub-district, of Shingal in Ninewa. I have been drawing paintings for five years, and I have depicted with my brush the pain and suffering of displaced women.
In 2020, I obtained a degree in Information Technology from the University of Mosul, but I spend most of my time painting.
Now my portfolio enfolds 20 colored paintings, in addition to 50 black and white paintings. Most of my paintings focus on women, especially violence practiced against women, as well as the hardships facing the displaced in general and the Ezidis (Yazidis) in particular residing the camps for internally displaced persons IDP.
I love the art of drawing since my childhood. In 2017, I have started drawing black and white paintings.
I can draw portraits for anyone in a short period of time.
I have also worked with a number of organizations as a trainer in the field of drawing and supervised several training courses in this field, especially for the displaced people residing in the camps.
I did not sell any of my paintings, my biggest concern is to communicate what is inside me through drawing not for making money. However, I am still striving to polish my talent and develop my capabilities.