Mohamed Hani makes best Falafel recipe in Mosul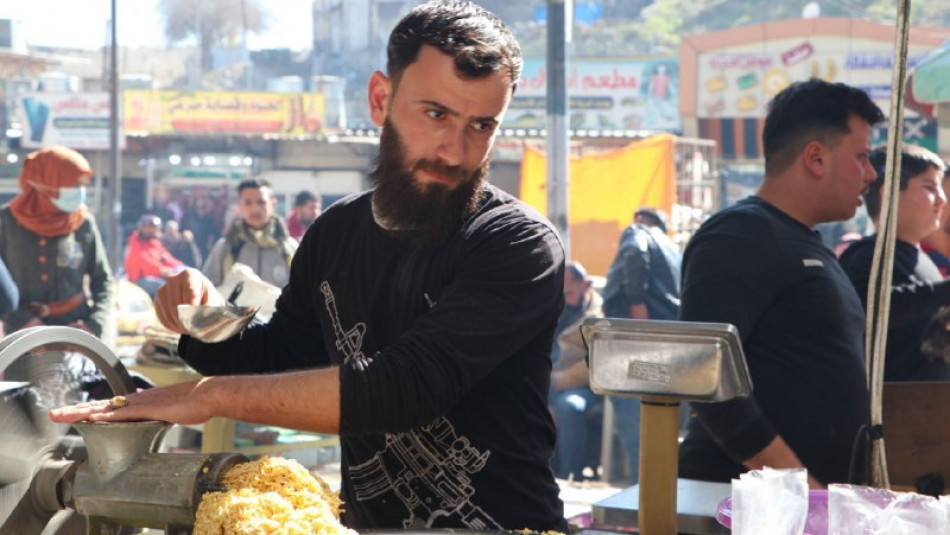 My name is Muhammad Hani. I am 29 years old. I have been working in tis Falafel kiosk for more than 5 years in the Nabi Younes Bazaar downtown of Mosul.
I usually prepare falafel in this way. We wash and soak the chickpeas, then add garlic, soda and spices for falafel and mix it for grinding. Then we offer it to customers.
We sell one kilogram for 1000 (Iraqi) dinars (IQD) ($0,68). We offer two types, a green type in which we put celery, and a yellow type, which is a mixture of chickpeas only which is more desirable.
Before I used to work as a taxi driver but I like this job of selling Falafel dough in the kiosk because I feel more comfortable.
In winter, the demand becomes higher for Falafel as the weather gets cold and people prefer strong dishes, while in the summer the dough is very sensitive since becomes acidic if it is not kept in a cold place so we surround it with ice.
We do our best to offer the best to customers in all seasons.