Ibrahim's coffee brings life back to surroundings of Al-Nouri Mosque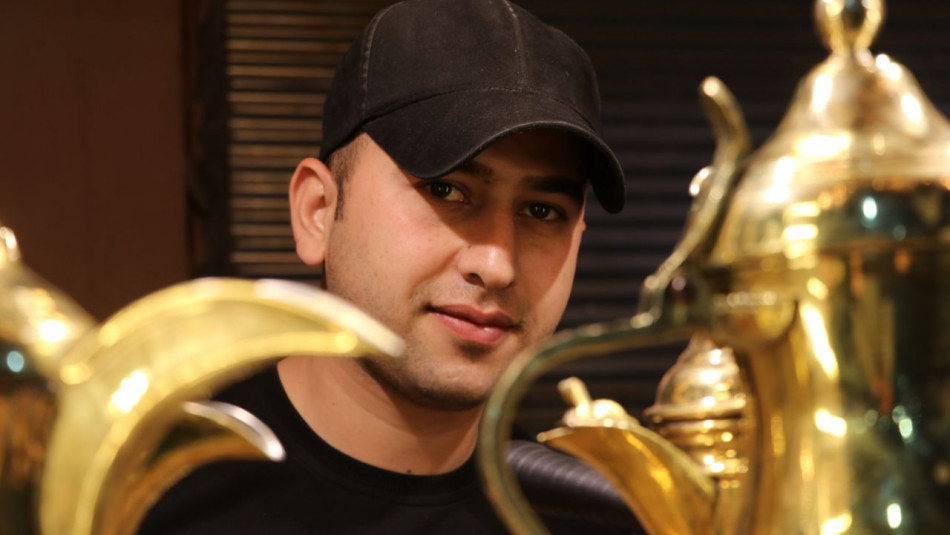 My name is Ibrahim Adel and I am 28-years-old. I run a small cafe in the city of Mosul. After breakfast, people from different areas of Mosul come to me to taste the coffee I serve. I work here until three in the morning.
The effects of the destruction left by the war against Daesh, the Islamic State in Iraq and Syria ISIS, are still visible in this area. Before Ramadan, I was busy removing the rubble in these areas. Through this café, I want to restore life here to what it was before the advent of ISIS.
I have been practicing this profession for a long time, I gained good experience in this field and I can prepare different types of coffee, plain, chocolate, and sweet. The price of a cup of coffee is 500 dinars. Customers are more likely to buy chocolate coffee.
I earn my living by this job so plan to buy a big cart after Ramadan to expand my business. I am overwhelmed with great happiness when I see movement and life return to the outskirts of Al-Nuri Mosque.
I hope for young people to come and work in this region in order to revive it and make it even better than before.