Burhan tidies Khanaqin streets one-handed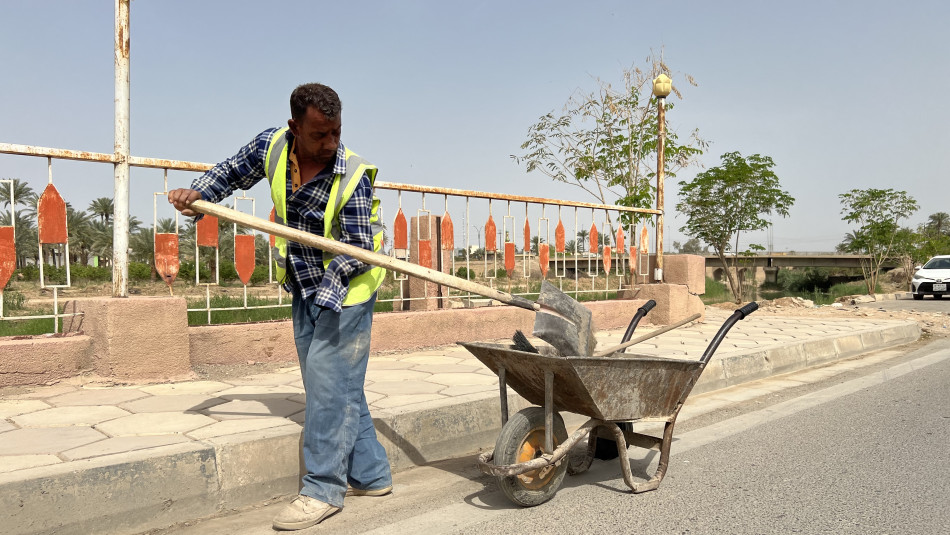 My name is Burhan Khidhair and I am 47-years-old. I am from Shahrban District, Diyala province but I work in Khanaqin district. My job is to clean the streets of the city.
In 2014, Daesh (ISIS) militants attacked our village in the Sinsil area of ​​Shahrban district. With my wife and five children, I left our village in fear of being killed, and moved to Khanaqin where we settled in a camp.
During that period, I was appointed at a contract-base as cleaner by a garbahe-collection company with a monthly salary of 300,000 dinars (USD200). I work all week days except for Friday.
My work is not easy because I work with one hand, but I strive to provide a livelihood for my children.
After the decision to close the camps, we returned to our village, but our house was completely destroyed. I was in need for some money to rebuild the house so I got some loans but did not get any help from the government.
Currently my family lives there, but I am staying here in Khanaqin so as not to lose my job.
I haven't received my salary for two and a half months as the company is arguing that it has not received its dues from the government, but I am doing my duty and tirelessly keeping the streets of Khanaqin clean.