I have been making living for 17 years by logging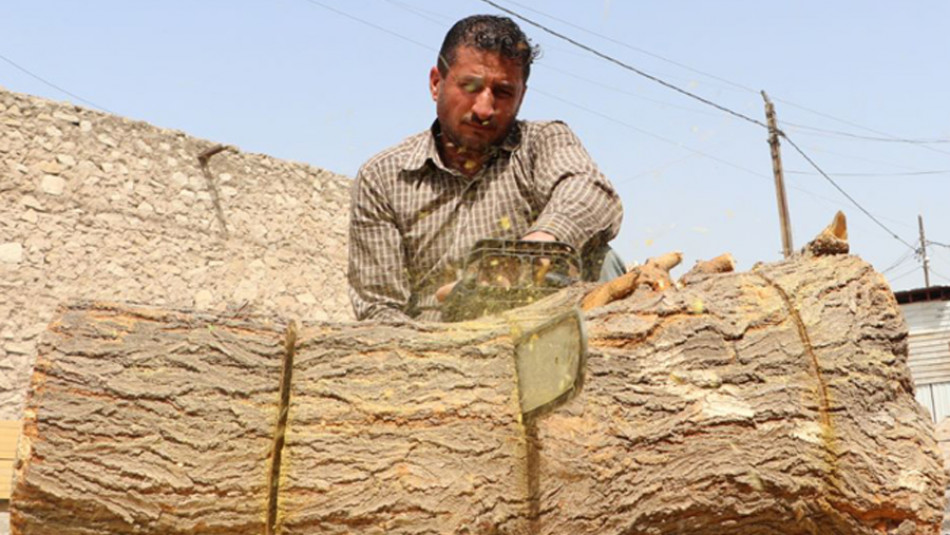 My name is Mumtaz Nuraddin and I am 43 years old. I have been working as a logger in Mosul for more than 17 years and my family depends on this profession.
I learned this job through my brother. At first, we both worked as laborers, loading and unloading wood from and to trucks, but gradually I thought about doing it myself. Now I have a logging shop.
Our job is to cut, arrange the trees and prepare it for selling.
The wood is brought from northern Iraq, especially from Zakho, Sulaymaniyah and Diyala. Poplar and walnut trees are the two most common types of wood sent to us.
I make a living from this work. I do it with love. Most of the customers use the wood in the field of construction and boarding. Our customers are diverse and come to us from many Iraqi provinces.
Obstacles to our work include working in dangerous places, for example when cutting down trees near electricity poles.
Our work is mostly in the summer, because carpenters and boarders work mostly in the summer.