Yahya Ajam: multi-talented artist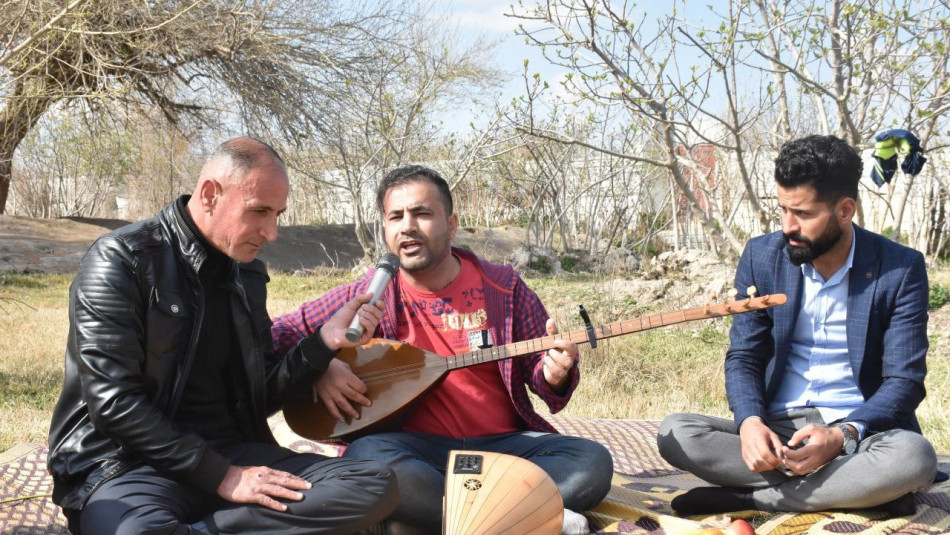 My name is Yahya Ajam, 33, and I live in Tal Afar district of Ninewa province. I started my artistic journey at the age of 19 and I have participated in many activities inside and outside the province.
I paint, act, play music, sing in Arabic, Turkish and Kurdish, write poems in Turkmen, in addition to my experience in production of short films that aim to tell reality and solve negative social phenomena and strengthen citizens' relationship with their homeland.
I took advantage of my displacement to Baghdad to build relationships with artists and benefit from their experiences, in addition to getting to play Saz instrument with Baghdad Artists, which was a great experience for me.
I try to reach every household, as art is the greatest tool to defeat extremism and violence, and most of our work is to strengthen love, social coexistence and reconciliation in a city that has suffered from violence for the past two decades.
I want to emphasize that Tal Afar is not a ghost town any more. It is a town for fraternity, peace and coexistence.
I work to encourage and support anyone who is passionate about drawing, music and acting, especially children.