I paint to preserve environment and fight Covid-19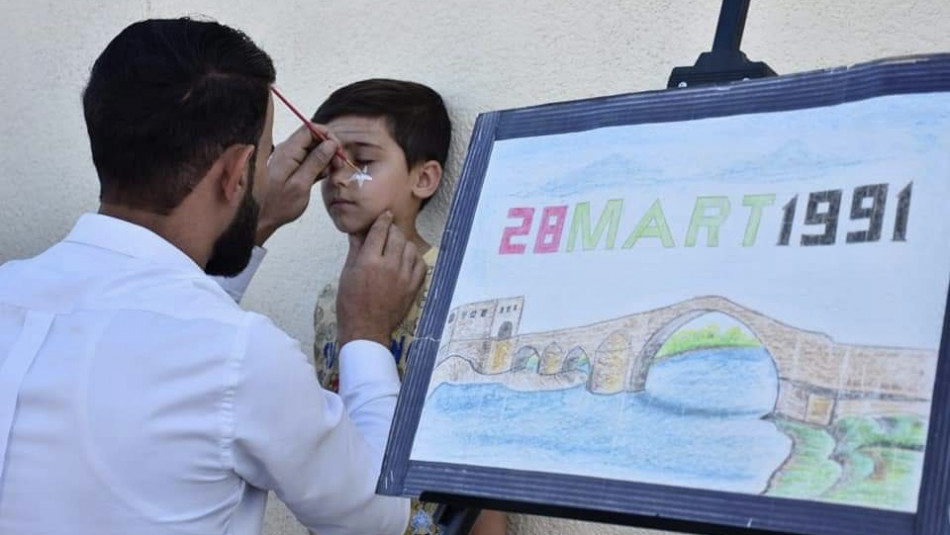 My name is Muhammad Jasim, from Al-Ayyadiyah sub-district, Tal Afar District in Ninewa Province. I was born in 1995, and obtained a Bachelor of Fine Arts from the University of Mosul.
I have loved drawing since childhood, and fortunately, my father also loves drawing and he is a painter and calligrapher, so he encouraged me and contributed to the development of my talent.
I was displaced to Kirkuk and two years ago I returned to Al-Ayadiyah. The vast devastation of my town hurt me.
I learned sketches, coloring, calligraphy, design and graphics at the College of Fine Arts, where I was studying, and I paint murals with watercolor, oil and graphics.
I received several letters of appreciation from official bodies and organizations, the last of which was by local administration of Karbala for my booklet (the art of writing plays for children).
I painted dozens of murals and paintings on the facades of schools, public departments and places in Ayadiyah and Tal Afar, to contribute to the renunciation of violence and extremism, the promotion of peace and the spirit of citizenship, the prevention of the Corona epidemic and the preservation of the environment, in addition to face painting.
My paintings range from oil painting, wood burning, pastel and pencil as well.
Artists need support and care, especially beginners, to develop their expertise and develop their artistic skills and abilities.