Abu Muhannad; Oldest fisherman in Mosul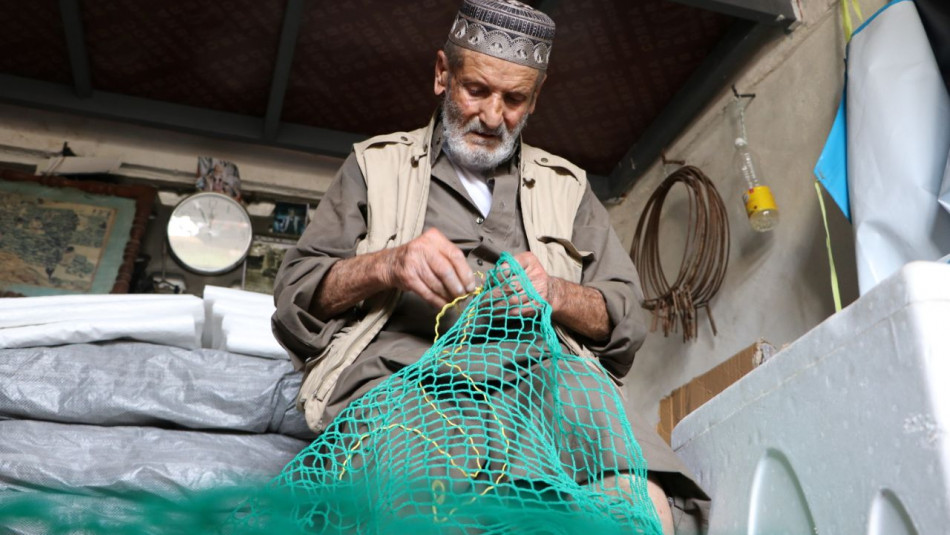 My name is Muhammad Saleh, 84-years-old, and they call me "Abu Muhannad." I have been fishing since my childhood. I started this profession with my father and have continued it until today.
Besides, I started making and selling fishing tools during the rule of Abdul Karim Qasim in 1960s.
We used to fish in the Little and Great Zab, Bikhama, Shirqat and Gayara, we would take a boat and start our fishing trip from Zakho to the end of the city of Mosul.
After I got seventy, I turned to making and selling fishing gear, nets and rods.
During the ISIS war, my house and shop were damaged, and after the war ended, I returned to my work and renovated my place.
The largest fishing net I made so far was 4,000 meters long which took me 20 days.
The market for fishing tools and supplies flourishes during the winter and spring which are the fishing season. We sell several different types of nets, such as Shiha, Ghazal, Shakaf, Saliya, Al-Katu', and Al-Mada, and they are distinguished by their different colors, and we manufacture them according to the customer's request.
The biggest challenge I face is competing with imported foreign products.