Knitting not just for women, multi-talented young man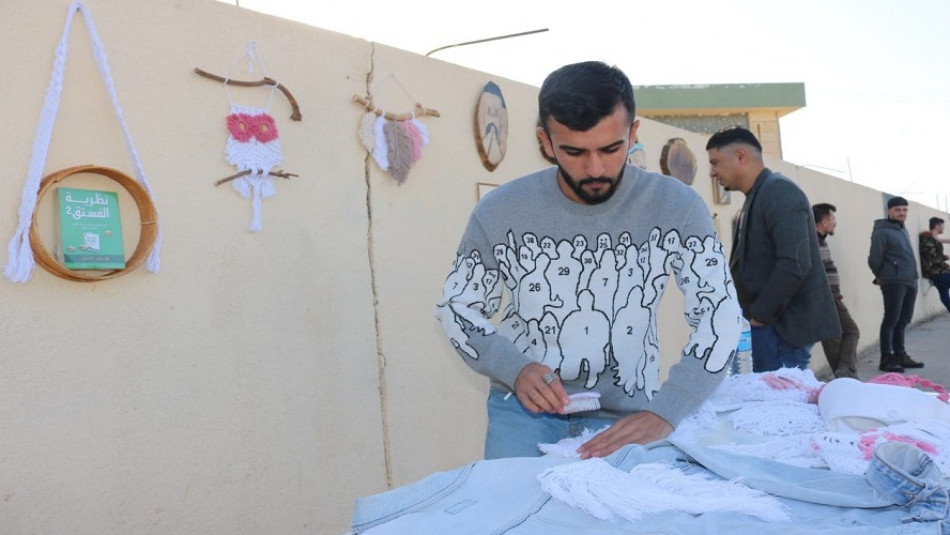 My name is Ayman Al-Khan, I am 22 years old, from Tal Afar district of Ninewa Province, a student at the Faculty of Computer Science at the University of Mosul.
My skills are wood engraving, drawing, playing music, handicrafts and weaving.
Some people are surprised that a young man possesses a talent such as knitting, as it is mostly a female art, but my love for this profession made me learn it via the internet, then I became very and clients began to request private works from me.
Among my works: table lamps, flower vases, embroidery on a sieve, women's bags, and the representation of some animals and human body parts by knitting.
I participated in many events, activities and exhibitions, and I seek to develop my expertise in these areas, with my interest in my university studies.
These talents and arts need support and provide space for its development, especially with the presence of demand for them at the present time, as the security conditions in Tal Afar previously prevented the highlighting of these talents, but now is a very appropriate time and we can invest in this in sending messages about love, peace, coexistence and rejection of violence and extremism.