"My job is to erase ISIS ideology", Fakher Khalaf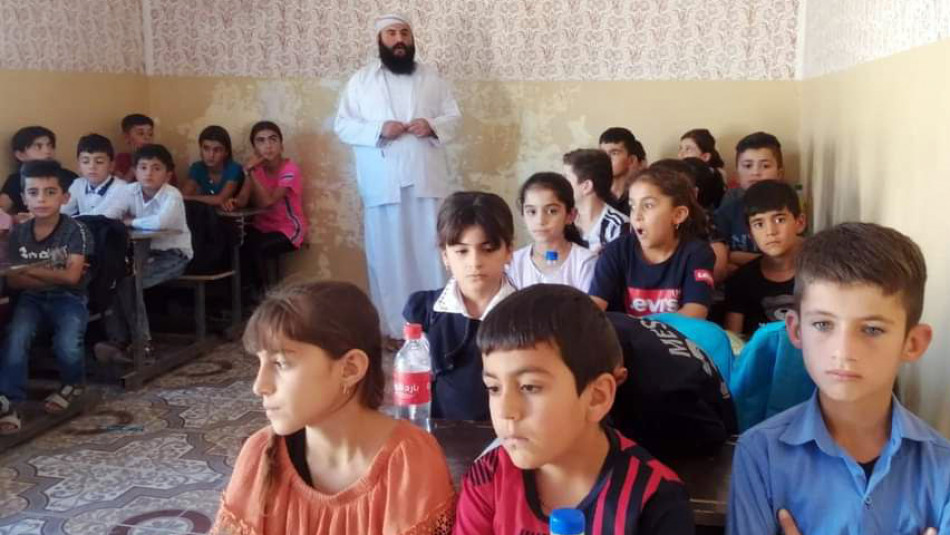 My name is Fakher Khalaf, I am 32 years old. I have been teaching the Ezidi (Yazidi) religion to our children for years, and my work has become limited to surveying the ideas and trends that ISIS militants tried to instill in the minds of Eazidi children.
In addition to teaching, I work as an employee at the Sultan Ezy shrine in the middle of Shingal (Sinjar) district as a servant and supervise the restoration work of a number of religious shrines.
Previously, I also worked as Ezidism teacher and I seek to teach children how to pray, visit religious shrines, rituals and moral principles, coexistence and Ezidi religious sayings.
About six months ago, we opened two private religious schools with approximately 100 male and female students, in which religious subjects are taught on Wednesdays.
No religious subject is difficult for me, but educating children who survived ISIS captivity is exhausting, because they learned extremist and harmful ideas and trends, as there were many children among the more than six thousand Yazidi abductees.
These children spent years in captivity before they were released.
I want the children, in addition to learning the Ezidi religion, to respect other religions and encourage religious coexistence.