Mosulawi professor operates weaving machine belonging to his grandfather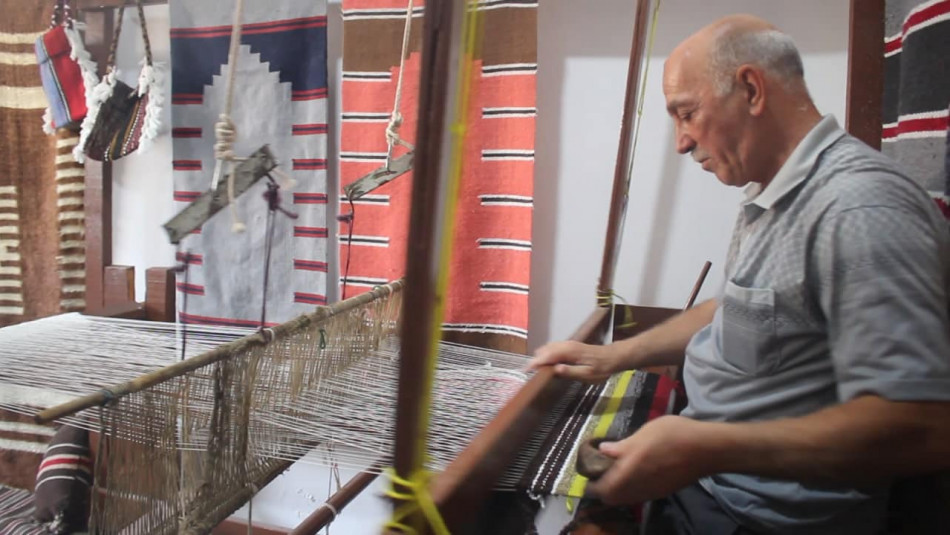 My name is Mohamed Abdel-Jabbar Hamed, I have a PhD in Physical Education.
For many years I was able to keep a manual machine that weaves thick fabrics called the jomah, which belonged to my grandfather, who was a weaver.
The textile profession became extinct in Mosul because it cannot compete cheap imported products, and even those who continue to practice this profession do not use the ancient "Jomah".
My grandfather Hamid practiced this profession more than 60 years ago. He owned a factory full of this machine and produced fabrics and blankets for the local market, and he was known among people as weaver, as many Mosuli families who practiced this profession.
I have shown the production of "Al-Jomah" in many festivals, and I will advise my children to keep it after me so that the traces of the old weavers are not lost.