Fragrance of flowers beat odor of dead bodies once occupied Mosul neighborhood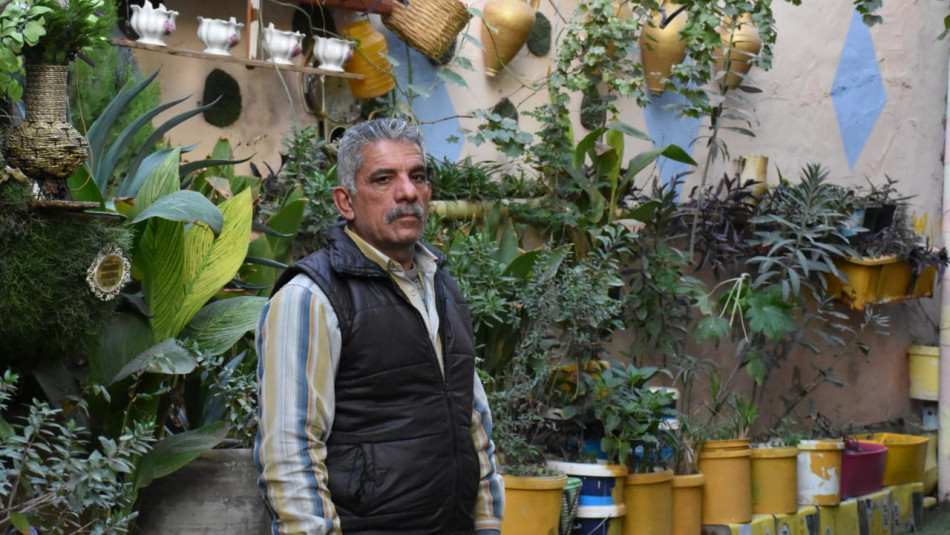 My name is Sabhan Abu Fares, I live in the Dikka Baraka area in Old Mosul, the place that suffered the largest share of destruction during the war against the Islamic State of Iraq and the Levant (ISIS).
Many corpses were lying in front of the doorstep of my house as a result of the intense battles and military operations, in addition to the stench of corpses. There was a risk of disease spreading, so I decided to change the shape of the area and turn it into a place of rest and tranquility.
In the beginning, I prepared some supplies, such as plastic bottles, jerry canes and buckets, and planted different types of flowers and trees in them, until the alley adjacent to my house turned into a green oasis.
We continued to work in this way, and now instead of the smell of death, passers-by smell the scent of flowers, the residents of the area helped me a lot to make the changes happen.
Nowadays, people come from other parts of Mosul and outside the city to take pictures of our neighborhood and enjoy its new look.