Karar's childhood dream came true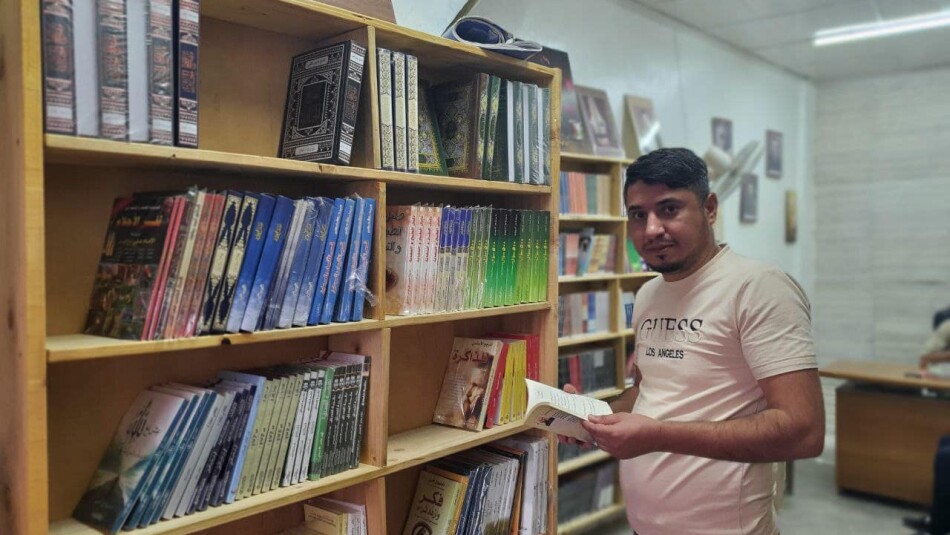 My name is Karar Dawoodi, 32, from Tala'afar district, west of Mosul, center of Ninewa province. I graduated from the Department of Physics, College of Education, University of Mustansiriyah in the capita Baghdad.
I am in deep love with reading since I was a child. I wanted to have a library full of different titles, even though there was no library in Tala'afar.
During the years of displacement and integration with other societies; I participated in cultural events and book fairs in several provinces and my desire to open a library increased even more.
After the city was taken over by Daesh (The Islamic State of Iraq and Syria ISIS), I pursued my dream and the interest of young people of both sexes in reading encouraged me, so I submitted the idea to an international (non-governmental) organization and they helped me to open a book library.
My library contains Arabic and Turkmen titles in various scientific and literary fields.
My desire did not stop there and I played a role in establishing Book Street with a group of other activists, which continues every Friday afternoon with artistic, literary and cultural activities.
I also have a talent for drawing, in addition to volunteering in the field of humanitarian aid.
I hope the relevant authorities speed up the renovation of the public library in Tala'afar because reading is the food of the soul and many people in Tala'afar are addicted to it.