The Turkmen Front in Kirkuk insist that security responsibilities in the multi-ethnic province should be undertaken by the Iraqi federal government, as controversy broke out afresh over a possible return of Kurdish Peshmarga forces to disputed territories and the formation of a joint operations command.
The security dossier in Kirkuk has been a source of contention between the diverse components of the province. While Kurds call for the return of the Peshmarga forces, the Arab and the Turkmen components strongly oppose such a step and stress that the government should send in more troop reinforcements to the area.
Hassan Turan, deputy leader of the Turkmen Front, speaking to KirkukNow, said, "We have two proposals in regard to the issue: First, security responsibilities stay in federal government hands and secondly we propose the formation of a joint force comprised of the different components of the province on condition that it would be under the command of the ministry of interior or defense."
In the past few weeks, the Iraqi government conducted a series of changes, relocating troops and forming a joint operations command which is still unclear whether it will include all the local forces.
Major general Sa'ad Harbiya, commander of the joint operations command in Kirkuk told KirkukNow, "We are here to serve the people and protect them and also to prevent terrorists from posing threat to the security, particularly in southwestern Kirkuk."
He emphasized that the entire forces serving in the joint operations command including the Popular Mobilization Forces and the Tribal Mobilization Forces are backed by the ministries of interior and defense.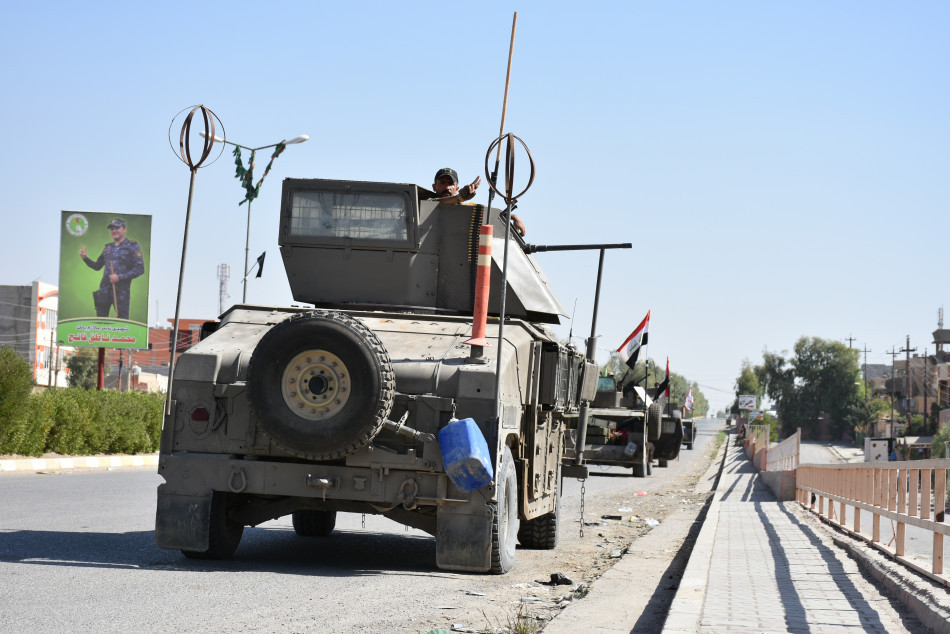 Recently, the Kurdistan regional government (KRG)'s ministry of Peshmarga held a series of meetings with Iraqi defense ministry officials to discuss ways to jointly run the disputed territories, enhance coordination and form a special operations command.
Speaking earlier he said, "We haven't touched on the issue of our participation in the joint operations command whether directly or indirectly, and we do not know what would be the task of the Peshmarga in the command."
He added that "the coordination between the Peshmarga forces and the Iraqi forces in Kirkuk and other disputed territories depends on the outcomes of the reports that will be prepared by sub-committees of both sides about the security situation in these areas."
Peshmerga forces were deployed in much of the disputed territories which are claimed by the Iraqi federal government and the Kurdistan regional government in 2014 with the onslaught of the Islamic State group; however they were forced to withdraw following the October 16, 2017 events when Iraqi security forces launched a military operation to reclaim these areas sparked by a controversial independence referendum.